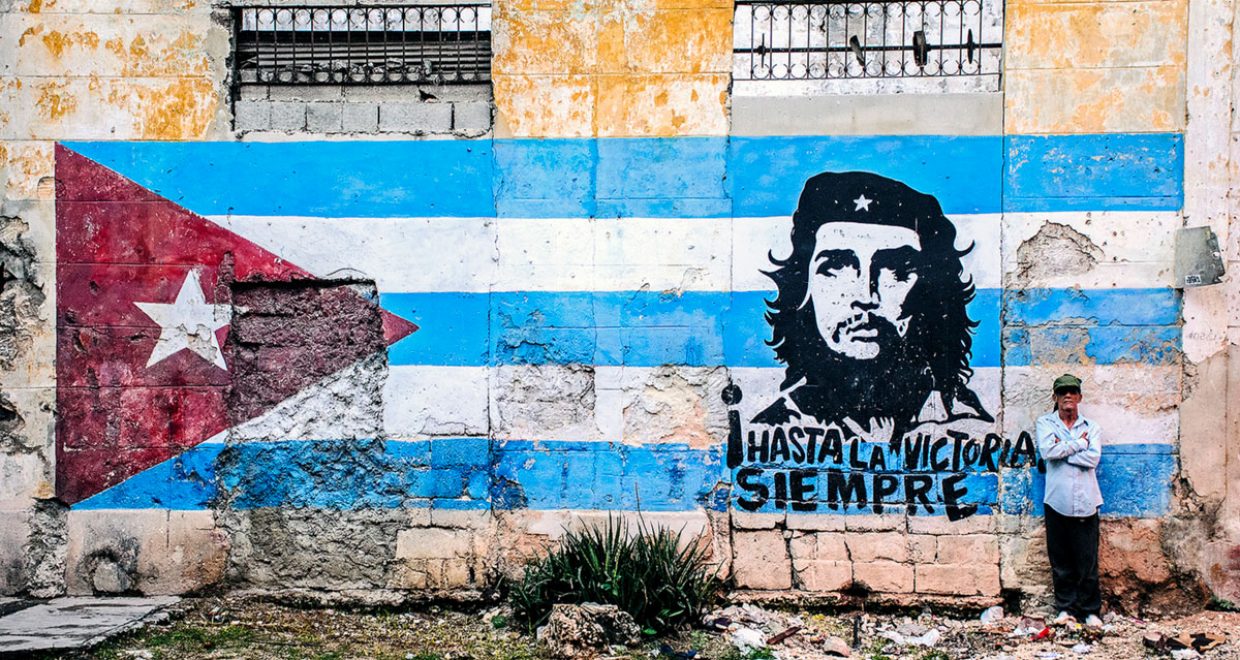 Making Sense of Drug Scarcity in the Cuban Revolution
What do we mean when we talk about "scarcity"? Is it an absolute or relative condition?
Observers of the 1959 Cuban Revolution have long relied on the category of scarcity to advance a variety of arguments. Some have maintained that the state's early turn to first Socialism and then Communism plunged the country into a state of perpetual privation, or, alternatively, that the Revolution ameliorated longstanding disparities between urban and rural settings. The notion has been similarly central to assessments of U.S. policy toward the island, most infamously, the 1960 enactment of a trade embargo following the nationalization of most U.S. companies by the Cuban government. Though the incorporation of Cuba into the Soviet bloc in the 1970s and 1980s brought a temporary financial reprieve, the subsequent dissolution of the Soviet Union once again plunged Cuba into spartan conditions and heated debates over its political and economic future. For much of the post-1959 period, then, supporters and critics have turned to scarcity to assess the broader successes and failures of the revolutionary project.
As the foregoing would suggest, however, one's perception of material lack is likely to be shaped by a variety of factors. Ideological commitment is perhaps the most obvious. Yet, as I explore in my article "Drug Wars: Revolution, Embargo, and the Politics of Scarcity in Cuba, 1959-1964," it is not the only one. Rather, "Drug Wars" traces how different constituencies came to frame and, in some cases, mitigate the sudden disappearance of U.S. pharmaceuticals in early revolutionary Cuba. Prescription drugs, I suggest, quickly became an object of contention in escalating hostilities between the two nations, but also in a domestic campaign within Cuba to extend healthcare access and contemporaneous U.S. battles around generic medications. By 1962 the availability in Cuba of previously widespread pharmaceutical products—from Alka-Seltzer to antibiotics—was notably diminished. As a result, drugs even became central to the resolution of one of the major political crises of the period: the 1961 Bay of Pigs invasion. In the aftermath of its failure, Fidel Castro successfully lobbied U.S. negotiators to trade medications for captured members of Brigade 2506, a CIA-sponsored paramilitary force composed of Cuban exiles.
Discussions of these developments have tended to focus on the machinations of leaders on both sides. But how did ordinary Cubans navigate dramatic changes to their health practices? Those who did not enjoy access to healthcare before the Revolution, particularly in the country's underserved rural areas, may have welcomed the advance of socialized medicine, whatever its geopolitical and material costs. Others, however, relied on an evolving set of social and cultural practices to accommodate these shifts. Most importantly, they turned to each other—to well-placed family members, friends, and even an exile radio host—forging an ethos of solidarity to accommodate geopolitical shifts beyond their control.
As observers of contemporary U.S. politics are all too aware, medical polemics are often transacted in ideological terms. Such politicization is understandably alarming to those who bear witness to its dire consequences. But the example of the Cuban Revolution suggests that, where body politics intersect with high politics, dispassionate conversations may be out of the question. It also begs the question of what our own health battles would look like from the bottom up, through the eyes of the people in whose interests they are often waged.
Learn more by reading 'Drug Wars: Revolution, Embargo, and the Politics of Scarcity in Cuba, 1959–1964' published in Journal of Latin American Studies and enjoy complimentary access to this groundbreaking work.