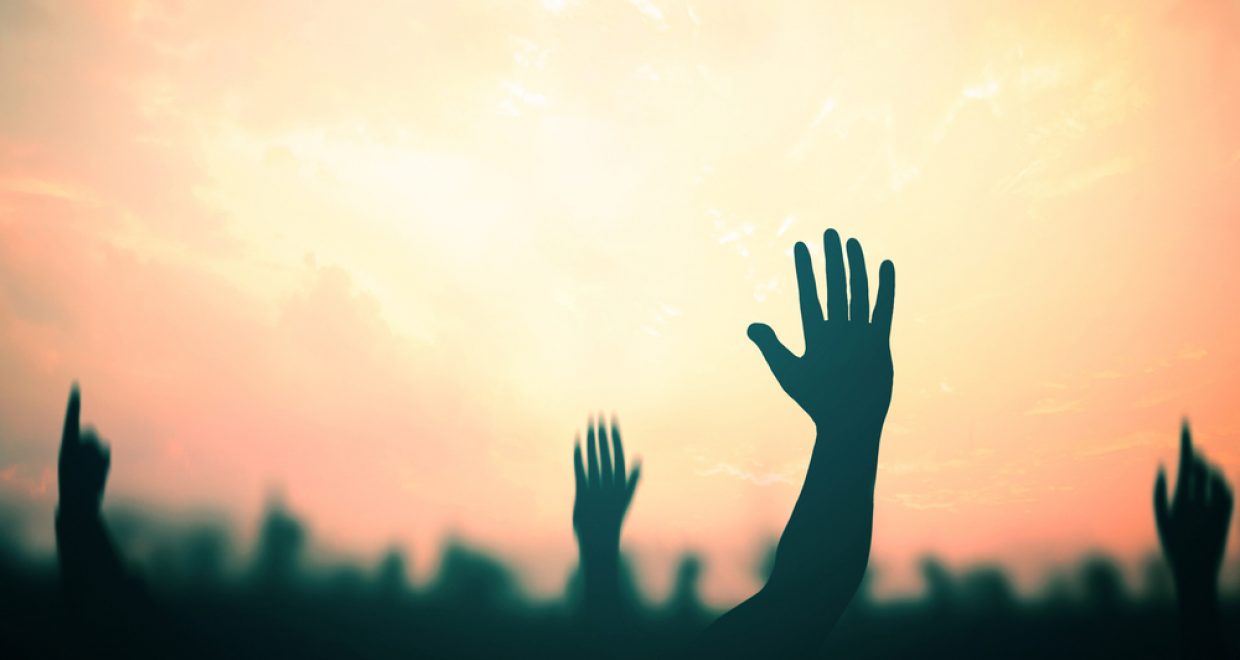 The UN Guiding Principles Should Apply to Low Waged Workers in the United States: Case of App-Based Drivers
The New York Times headline, Why Are Taxi Drivers in New York Killing Themselves? should sound human rights alarms. Drivers who committed suicide shared with their families that they had a difficult time making a living as Uber began to dominate the ride-hailing, app-based taxi industry. This, combined with the existing exploitative lease driving system, unscrupulous loans and prior inaction by the City to cap the number of app-based vehicles, failed to provide the majority immigrant drivers a steady income. Instead, it forced them into greater debt and has worsened their working conditions.
When we think of corporate misconduct, we often think of overtly egregious examples in the Global South such as the Bhopal disaster, extractive industries like Shell in Nigeria, and in my own field of work, global labour rights, like Rana Plaza. It is rare to hear the Guiding Principles on Business and Human Rights ('Guiding Principles') discussed in relation to workers in the United States, particularly, immigrant workers. This is true even though in 2016 the United States launched a National Action Plan (NAP) on business and human rights as part of the State's responsibility to disseminate and implement the Guiding Principles. However, a review by the International Corporate Accountability Roundtable found that the 'scope of the NAP is completely extraterritorial, and the content did not address domestic business-related human rights issues.'
There is nothing in the Guiding Principles that would prevent the latter application, even as we have witnessed multinational companies thwart labour rights of workers in the United States from Walmart to app companies like Uber, Lyft and Amazon. In this blog, I argue that the Guiding Principles should be applied to low-wage workers across the United States by looking at the business impact of app-based companies such as Uber on depressing incomes, increasing precarity of low-wage and immigrant drivers, and congestion in an urban setting like New York City.
Uber's Adverse Business Impact on Workers' Rights in New York and Their Obligation to Remediate Harms
Taxi drivers and Uber app drivers are excluded from labour laws because they are classified as independent contractors and thus struggle to make wages and organize. This classification denies drivers a fundamental labour right recognized by the International Labour Organization (ILO): the freedom of association and right to collectively bargain. Major labour and employment laws in the United States apply to individuals legally defined as employees. For example, the National Labor Relations Act (NLRA), the federal law that protects the legal right to organize, excludes independent contractors such as app-drivers. Therefore, New York City Council has made efforts to provide some protections for them. It passed the first law in the country that provides a minimum pay rate per trip which could bring drivers pay equal to $17.22 an hour. It also passed a law imposing a one year cap on app-based licenses which was extended and would stabilize drivers' income. Drivers globally want to organize as evidenced by the recent Uber strike led by drivers from New York to California. While the specific demands varied by locality, generally, drivers across the country wanted living wage, job security, and better treatment.
The Guiding Principles provide a framework to clarify the role of multinational corporations with respect to human rights. It follows a protect, respect, and remedy doctrine where companies have a responsibility to protect human rights and are encouraged to remediate harms caused by their business activities. As part of Uber's duty to protect against business-related harms under the Guiding Principles, it must take appropriate steps to ensure that those affected can have an effective judicial or non-judicial remedy. What we observe instead, is that Uber has proactively tried to thwart any laws that would protect the rights of drivers. It spent millions of dollars to prevent the unionization of drivers across the United States. It has worked actively to prevent the New York City Council from passing legislation that would temporarily halt the number of app vehicles on the streets to drive down the incomes of regulated yellow cab drivers. It sought to use race to manipulate a divide between the immigrant workforce and minority riders. It also actively campaigned against a bill that provides a minimum pay rate per ride for app drivers. Once passed, Lyft sued the New York City Council to invalidate the law, but the case was dismissed. It is trying to engage in deals with elected officials in California to dilute the right of drivers to form a union in contravention of ILO's fundamental principles of work. These efforts failed due to the organizing of driver groups like the New York Taxi Workers Alliance and allied unions like 32BJ SEIU. Instead of allowing drivers to have a pathway to remediate the harms through local legislation or in courts, Uber and other ride-sharing services have attempted to deny core labour rights such as freedom of association, in direct contravention of their obligations under the Guiding Principles.
Guiding Principles Can Provide a Framework for US-Based Advocates Where the State Fails to Protect Against Human Rights Abuses
The reason the Guiding Principles may not have been used by community-based groups to advocate for workers here in the United States is the assumption that workers here enjoy labour and employment protections, and that these laws guard against any corporate abuse of labour rights. While true that under the Guiding Principles, consistent with human rights law, it is the State's role to guard against human rights abuses by companies against persons in their jurisdiction, corporations are obligated to do no harm. However, what we observe is that the 'State' under human rights law or federal government in the United States, particularly now under the Trump administration, is actively working to deny workers their rights. Former United Nations Special Rapporteur on the Rights to Freedom of Peaceful Assembly and of Association Maina Kiai's statement on his visit to the United States, captured this illusion of labour rights in the country well:
In law, workers are not prevented from forming unions. However, in practice the ability to form and join unions is impeded by a number of factors: the inordinate deference given to employers to undermine union formation; a so-called 'neutral' stance on unions by authorities, when in fact international law requires that they facilitate unions; weak remedies and penalties for intimidation, coercion and undue influence by employers; and political interference and overt support for industry at the expense of workers. The pervasiveness of employer interference practices are vividly illustrated by the strength of the $4 billion dollar 'union-busting' industry.
Now, under Chairman Ring, appointed by Trump to the National Labor Relations Board (NLRB) which is authorized to enforce the NLRA, we see a weakening of workers' rights. For example, the NLRB seeks to undermine the joint employer standard which has been used to hold multinationals with complex organizational structures to be viewed as a single employer responsible under labour and employment laws. This weakened standard allows companies to avoid collective bargaining by contracting out services. In May 2019, the NLRB declared that Uber drivers are independent contractors not employees within the meaning of the NLRA which means they do not have a legal right to organize or have their organizing activities protected from retaliation. This declaration comes after decisions by the New York State Department of Labor's Unemployment Insurance Division that Uber drivers were employees and eligible for unemployment insurance benefits. We are witnessing a federal agency seeking to defeat efforts by state and local governments to ensure that drivers are protected by labour and employment laws consistent with human rights. In this vacuum where the United States and its federal agencies are not fulfilling their obligations to workers, the Principles, though non-binding, can provide an advocacy framework for advocates and civil society organizations to ensure fundamental labour rights guaranteed by the ILO.
Municipalities Should Pass Local Laws to Hold Multinational Companies Accountable Based on the Guiding Principles
With Uber and the US federal government abdicating their obligations under the Guiding Principles, municipal government can play a crucial role. New York City Council can pass local laws that would assess the human rights impact of multinational companies, incorporating the Guiding Principles to give it operational effect. Oxfam's partnership with the Farm Labor Organizing Committee (FLOC) to assess the tobacco industry's impact in North Carolina on farmworkers using a Human Rights Impact Assessment (HRIA) tool is a model worth exploring. An HRIA of private actors would document actual human rights impacts and failures to respect human rights. While civil society organizations like FLOC can use this tool, it is time intensive and costly. Requiring such an assessment akin to already existing City Environment Quality Review (CEQR) process, would ensure that corporations are accountable to local communities.
The need for such a local law was most demonstrated in the fight against the placement of Amazon headquarters in New York City. Substantial benefits and incentives were promised to Amazon without any meaningful study using human rights criteria on how the siting of the headquarters would impact the local communities. This also revealed how the Governor of the State of New York was courting Amazon and how, in addition to the federal government, local state governments can too be ineffective in protecting against harms to every day workers. In contrast, the passage of legislation providing a minimum pay rate for app drivers and a cap on app-based vehicles is an indication that local implementation of human rights norms may be more effective than at the federal and state level. Whatever the strategy, the case of app-based drivers shows that the Guiding Principles can be creatively applied to low-wage workers in United States to protect their fundamental labour rights.
Special thanks to Dana Jabri for her research assistance and to Zubin Soleimany for his comments.