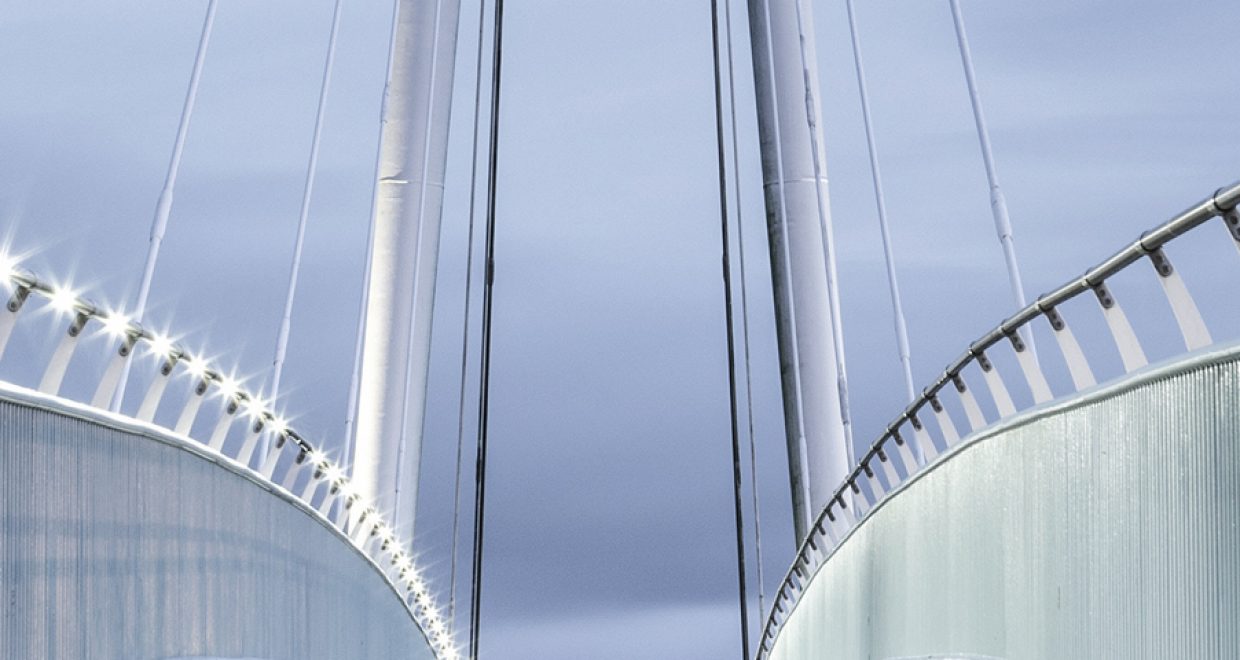 Introducing Data-Centric Engineering: an new open-access journal dedicated to the transformation of engineering science and practice
I am delighted to announce the launch of Data-Centric Engineering, a new open access journal which aims to develop the emerging nexus between all the fundamental Engineering and Data Sciences.
The new journal is being published by Cambridge University Press and generously supported by the Lloyd's Register Foundation, a global charity that has been at the forefront of advocating and funding the use of data-intensive technology in engineering in line with its mission to secure high technical standards of design to enhance the safety of life and property.
As Editor-in-Chief of Data-Centric Engineering, I'm particularly pleased to be working with the distinguished names on the Executive Editorial team, who will join me in commissioning and handling papers for the journal. The Executive Editors – and our advisory Editorial Board – bring a wealth of understanding of the potential for Data Sciences and Machine Learning in the different Engineering Sciences.
The relevant Data Sciences are comprised of Statistical Science, Applied Mathematics, and Computing Science. Likewise, the Engineering Sciences considered include Aeronautical, Chemical, Civil, Electrical, Geotechnical, Information, Materials, Maritime, Manufacturing, Mechanical, Nuclear, Offshore, and Software. Every one of these disciplines, the related professions, and the commercial markets they operate within are all being transformed by this growing intersection of the Engineering and Data Sciences.
One would be justified in wondering whether the descriptive term 'Data Centric Engineering' is yet just another data point to appear, and just as rapidly disappear, from the Gartner Hype Cycle. It is the view of the many internationally selected referees that rigorously scrutinised the scientific merit for this journal, as well as the Executive and Editorial Boards that this is not the case. Over the last three years I have defined and directed a large programme at the Alan Turing Institute, the UK's national institute for Data Science and Artificial Intelligence, of foundational research and translational effort in developing the concept of Data Centric Engineering. What is emerging are advances in new mathematics, material science, statistical inference, computational methods all the way through to new business processes and models for engineering companies across all sectors, and the development of government policy transforming whole sectors.
Data Centric Engineering is a substantive development that impacts the engineering sciences, the associated professions, practice and policy. The Data-Centric Engineering journal provides a dedicated, open access venue to promote these advances that promise to transform engineering and lead to safer, more resilient and more reliable infrastructure, systems, products and design.
Of course, Data Centric Engineering is not a new concept, indeed the engineering sciences have always been data centric and one can look to giants such as Kelvin and be reminded of the well-known quotation:
"When you can measure what you are speaking about, and express it in numbers, you know something about it, when you cannot express it in numbers, your knowledge is of a meagre and unsatisfactory kind; it may be the beginning of knowledge, but you have scarcely, in your thoughts advanced to the stage of science."
Data derived from empirical observation and measurement drove the development of natural philosophy and the technical engineering exploitation that followed in the Victorian era and way beyond. For example, the Guinness brewery were innovators in data driven process control, leading their head brewer William Gosset to study with Karl Pearson at the then newly established Biometric Laboratory in University College London. Data always been at heart of engineering science and practice.
So what is new?
The confluence of both digital and data technologies is driving a transformation within all engineering sectors. Consider a few examples:
Civil engineering – the remote monitoring of the performance of structural assets is being enabled by new distributed sensor technology and cloud-based computing leading to changes in models of contracting and the commercial development of data itself as an asset;
Oil & Gas engineering – The large oil companies have been developing so called digital oil fields, digital rocks, and these advances are enabled by the availability of streaming satellite data, and geospatial data of many forms;
Aeronautical engineering – the performance-based design of engines is being made more efficient and streamlined by the systematic exploitation of new measurement techniques yielding new forms of engine data;
Information engineering – the advent of the technology for autonomous vehicles is based on multiple sensors and the use of enormous amounts of data to calibrate the autonomous guidance control algorithms;
Marine & Maritime engineering – the potential of autonomous ships will only be realised by digital and data technology, and the whole business of asset management is set to be transformed due to sensor and data technologies;
Materials Engineering – the search for and design of new materials is being accelerated again due to data driven modelling and methodology.
The case for the introduction of this new journal is based on a number of factors. Firstly, the area of data science is in many ways still ill-defined, and a number of high-quality scholarly journals are being launched to address this issue. Despite this the Data Sciences are clearly impacting the Engineering Sciences and professions, with additional examples including the use of data driven models (e.g. deep nets) in Computational Fluid Dynamics turbulence modelling.
Secondly the engineering professions are being impacted by data where the training of engineers, at the apprentice, degree and doctoral levels has to be radically reconsidered. Whole new markets are emerging based on data, and many markets are disappearing as the data-driven transformation has its effect. The clearest example being the disruption in product manufacturing moving to service-based markets mediated by data generation.
So what is different about the Data-Centric Engineering journal?
We aim with the Data-Centric Engineering journal to publish high quality research using data-intensive approaches in any of the Engineering Sciences so that the diffusion of emerging ideas will be accelerated in research and practice.
Two considerations that have been important since the earliest proposal for the journal are Open Access and the need to translate findings to a wider audience.
We see the open access format of Data-Centric Engineering as essential to the dissemination of data-intensive methods and models across the Engineering Sciences and practices. Articles in the journal will be read, redistributed and re-used without barriers, including by those with a stake in these developments outside of the academic institutions that typically have access to scholarly literature – for example those in industry and policy.
Beyond Open Access there is a broader movement towards more transparent and reproducible research with which Data-Centric Engineering will seek to engage, as signalled by the journal's Transparency and Openness Promotion policy.
The importance of translating the significance of this research effectively to a wider audience is also reflected in the types of content the journal will publish:
Peer-reviewed research articles will be accompanied by an impact statement so that the significance of the research problem and the paper's contribution can be quickly grasped by a wider audience;
Translational papers and case studies that demonstrate how data-intensive have been translated downstream into applications;
Position papers that explore the ethical, legal, security and policy issues related to Data Centric Engineering; and that will help promote the new standards for engineering data that the Lloyd's Register Foundation and other organisations are promoting
We encourage you to join us in building Data-Centric Engineering as a unique resource for engineering scientists and professionals. Read our Call for Papers for more details and follow us on social media, @dce_journal.