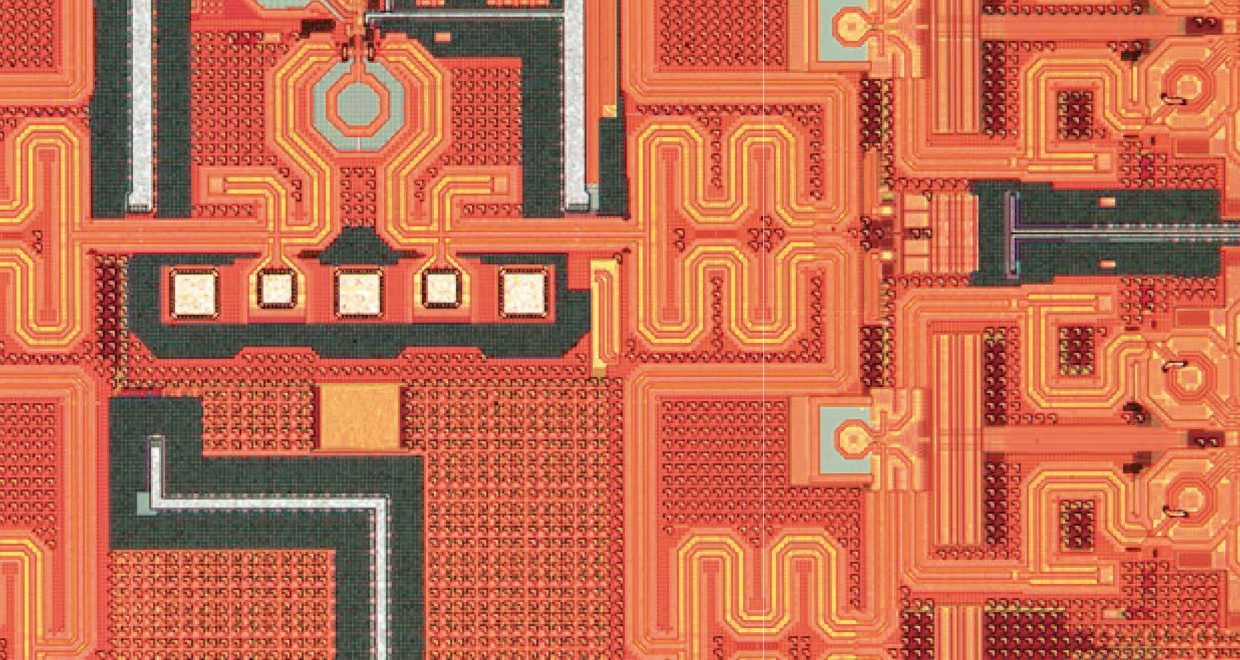 About 4 years ago, I was approached by Cambridge University Press to write a book on 5G. I was excited, but also hesitant. After publishing my last textbook with Cambridge, I was very eager to work with them again, but I was also leery of the work involved in writing a book. Fortunately, Julie at Cambridge was persistent and wouldn't give up. I also had a similar conversation with Gernot, the co-editor of our 5G/radar book, and he was even more persistent. In the end, we endeavored to write a book on this vast and exciting subject. We knew it would not be easy. Given the importance of 5G, there was a lot of interest. But there was also a lot of uncertainty and secrecy that prevented people from talking openly about 5G. Despite these difficulties, Gernot and I recruited a great set of industry and academic coauthors who have all contributed to the book. In this edition of the blog, I would like to give you a bit of background about how I became involved in 5G.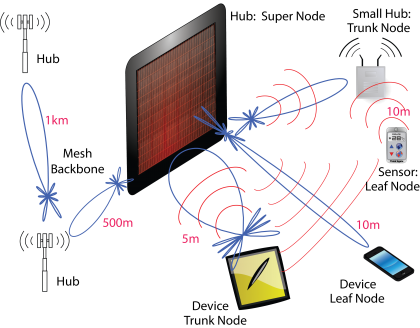 The faculty and staff at the Berkeley Wireless Research Center (BWRC) have a great tradition of meeting at a remote location to discuss new research directions for our center. It was during one of these meetings in Sausalito, CA (December 2013) that the vision for "xG" was born; see the figure below. To explain the origin of this figure, as a wireless research center, we are always looking at the world of wireless communication and trying to guess (and hopefully set) the research agenda in the right direction. We were compelled by a vision that involved the use of very high frequencies (mm-wave frequencies) to allow hundreds if not thousands of antennas to be integrated into small basestations (or access points) that formed a directional wireless mesh network, obviating the need for a fiber backhaul.
To dream big is important for our center. At BWRC we work on problems that will have commercial relevance 10 years out from today. This means we have to predict the future fairly accurately so that we can plan ahead. This allows us to work very closely with our industry partners in a "precompetitive" phase, which removes barriers such as IP, trade secrets, and patents. As an example of visionary BWRC research, we started looking at 60 GHz and mm-wave as a viable communication frequency band using low cost CMOS in 2001, more than a decade before commercial products started to appear.
Why did we call it xG? At the time, 4G LTE networks were still in their prime and growing in prominence. Instead of thinking about incremental enhancements to 4G, we took a blank slate approach and asked ourselves how we thought the network should fundamentally change to address the next growing wave of wireless internet traffic forecasted in the coming decade. What revolutionary changes could we make to allow this? The usual tricks weren't adding up (adding a few tens of MHz of bandwidth). For these reasons, we didn't want to think of our work as "5G" but rather "xG", because we were working somewhat outside of the mainstream and didn't want to be hampered by backward compatibility. Some of the key ideas that emerged, as I will briefly highlight here, included using higher mm-wave frequency bands, using basestations with a "massive" amount of antennas to do multi-user beam forming and spatial multiplexing (massive MIMO and MU-MIMO), using highly directional beams for backhaul, growing the network organically using a mm-wave mesh network backhaul to allow faster densification of the network, inherently fast low latency networks, universal radio support from "IoT" to Gb/s handsets, as well as new economic models for the network. More importantly, we were considering the impediments to growth of our visionary network. To this end, we proposed a fully wireless network without the need for a fiber backhaul and a new revenue model, using services to pay for network connectivity, something we thought would bring new carriers into the picture (think Facebook, Google, Amazon). At the time, these were very bold assumptions about the changes that were needed to make a new network revolutionary. Today, it sounds like another hype article about 5G!
Did we invent 5G at BWRC? Certainly not. 5G belongs to contributions from hundreds if not thousands of people in multiple disciplines including communication theorists, device engineers, integrated circuits and system engineers, and ultimately the business people who had the gumption to bankroll something as bold as 5G. We can all dream big, but if we can't pay for our dreams, they will just remain in our heads. Rolling out 5G globally needs to be economically and technologically viable, and we all have a part to play to make this happen. But I do believe that we played a pivotal role, both in our advocacy of "xG" to our member companies and to private and public organizations in meetings and conferences organized by industry and academia alike. Our research from a decade earlier showed definitively that the technology could scale in frequency and device count to support this vision. Other research labs, such as NYU Wireless, demonstrated that channel propagation in the mm-wave bands was feasible. A few years before the xG vision, at BWRC we worked closely with companies such as Bell Labs (now part of Nokia) who were pioneers in MIMO communication. We also worked with Samsung, early pioneers and visionaries who saw the potential for mm-wave communication to the handset mobile phone.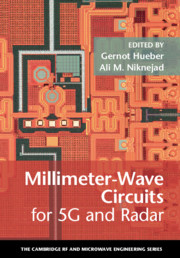 Momentum around 5G started to take shape, slowly at first, but then rapidly. The vision for 5G got bolder and bolder, with claims that 5G could solve every problem including communication, autonomous freeway of cars, control over wireless, and even world peace. And that brings us to the world of today where everyone is trying to figure what 5G is exactly, how real the claims are, and how also one can make money by riding the 5G mm-wave! This book attempts to address some of these questions from the perspective of a circuit designer. In addition to 5G, radar technology is developing at a rapid rate with the promise of autonomous vehicles and assisted driving systems all relying on better radar systems pushing the market along. New applications of radar and sensing are emerging every day and given the fact that 5G and radar could operate in the same bands, it makes for an exciting vision of systems that can sense and communicate simultaneously.
Given the long journey from our xG to today's 5G networks rolling out, it's exciting to have played a role at BWRC. We hope this book will play an equally important role by training a new generation of engineers who will continue to build the vision for 5G in more economical and less power-hungry forms than are out there today. After all, 5G needs to solve many problems, including world peace and global warming. Get working, engineers!
Further Reading:
The Incoming New Era of 5G – Ali M. Niknejad