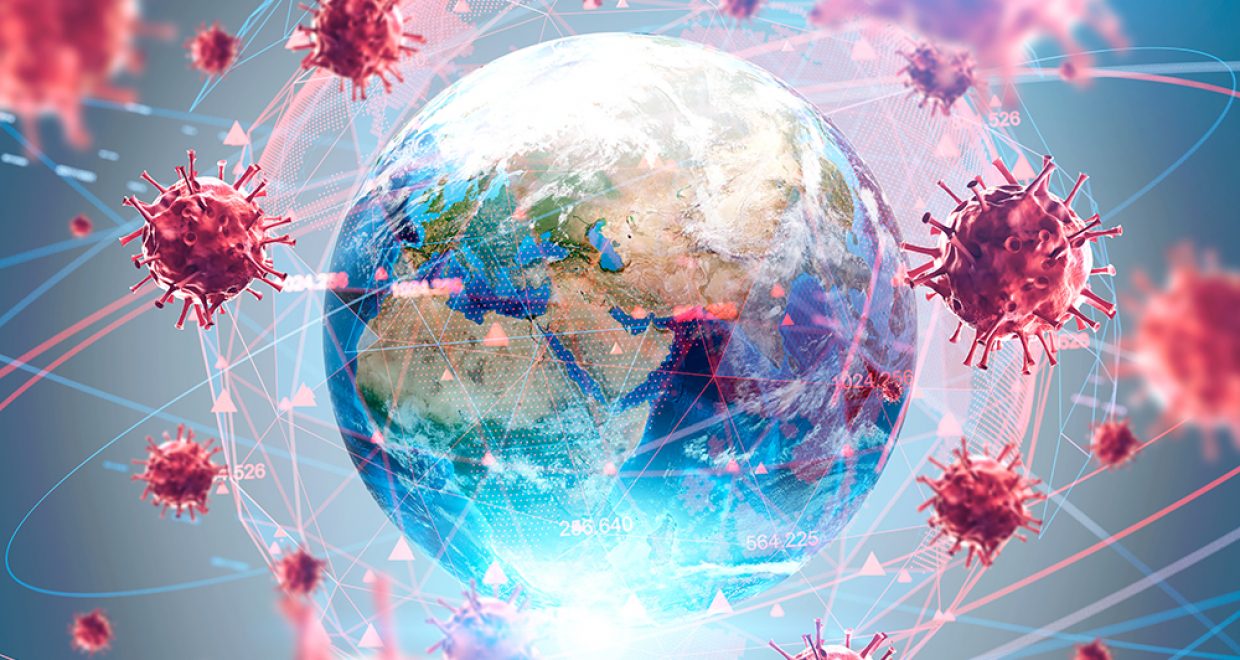 Germany's Response to the Coronavirus Pandemic – Now updated
From time to time, until the crisis has passed, the HEPL blog series authors will be given the opportunity to provide short updates on their country/region's continuing response to this worldwide catastrophe and their further reflections on those responses. Each update will be labelled accordingly with the original response at the bottom of each post.
HEPL blog series: Country Responses to the Covid19 Pandemic
Germany's response to the coronavirus pandemic – The August update (2020)

Sophia Schlette, Health Systems Knowledge Management, Berlin
Klaus-Dirk Henke, University of Technology, Berlin
Tanja Klenk, Helmut Schmidt University, University of the Federal Armed Forces, Hamburg
Mirella Cacace, Catholic University of Applied Sciences, Freiburg
Stefanie Ettelt, London School of Hygiene and Tropical Medicine
Martin Siegel, University of Technology, Berlin
Part I Federal and state level responses
We ended our last update when lockdown easing was being prepared and containment measures turned to more focused policies. Looking back, many of the response variations between Germany's sixteen states were attributable to trial and error initially. Today instead, a deeper understanding of infection and cluster outbreaks allows for more concerted action of federal and state level authorities.
Alignment of public health messages also took shape. These days, throughout Germany billboard ads appeal to everyone's civility and responsibility to follow three basic prevention rules, announced June 8 by the Ministry of Health: distancing, handwashing, and masks. The German acronym even made for a nice slogan: AHA!  To encourage compliance, some state governments imposed fines for those reluctant to abide by AHA rules. The Corona-Warning-App, much promoted and deemed a potentially powerful infection tracking tool, after rapid take-up upon introduction in mid-June, leveled out at appx. 16.6 million downloads by early August.
"Mit Wumms…" With Kaboom out of the Crisis (MoF Scholz)
On June 30 Germany's second budget amendment to mitigate the economic repercussions of the coronavirus crisis was passed (Corona Tax Relief Act). The ambitious recovery package of 130 billion Euro encapsulates short- and long-term public sector investments and measures to stimulate individual consumption. Most notably, a temporary VAT reduction from 19 to 16 percent, a 300 Euro one-off payment for every child, and financial compensations for tax losses for municipalities and to the health fund. A good chunk, 50 billion Euro, goes into an economic stimulation "package for the future", boosting long-delayed investments into artificial intelligence, climate, energy, and mobility research, educational infrastructure and digitalization, and liquidity for unemployment expenses.
The cost of the crisis can also be measured by shrinking economic performance: Destastis, the Federal Statistical Office, reports that GDP in I/2020 was 2% lower than I/2019 – the second biggest loss since reunification, topped only by a 4.7% fall in 2009.
Prospects are that negative GDP trends will continue beyond 2020, while state expenditures would increase public debt from 60 to 80 or even 100% of GDP.  Deutsche Bank estimates that all in all the German Government will have mobilized 1,900 billion Euro to bolster the economy, mostly directed to companies.
Back to school
As parents and school-age children prepare for the new school year, requirements remain inconsistent across Germany's states. Measures range from making masks mandatory in classrooms and/or during breaks, to regular teaching without protective measures, with all variations in between. Children's entitlement to distance learning as well as free testing for teachers depends on where they live. There is no consistent plan as to what to do if a child tests positive: quarantine the class or even the entire school?
Compliance with the obligation to wear mouth-nose-protection in public buildings and public transportation also varies considerably. Some states impose hefty fines, but rules are not enforced equally across states and municipalities. Uncertainty, contradictory recommendations early in the pandemic, relaxation of containment measures since May, and containment measures that were not followed through – all seem to have provided a breeding ground for conspiracy theories. Coronavirus deniers took to the streets congregating with conspiracists, antivaxxers and right-wing populists. The climate between rule followers and disobedient citizens is getting increasingly aggressive.
Part II Policy assessment
The Prevention Paradox ("no glory in prevention")
Risk communication seems all the more challenging since both incidence and case fatality rates have been rather low and locally confined. Many people protesting containment measures do not know an infected person or someone who has died from COVID-19. Apparent contradictions – e.g. allowing public transportation to resume while restricting cultural events – seem to deteriorate compliance and call for better aligned prevention communication.
Is Germany different?
Regarding economic and budgetary relief measures, Germany certainly started from a good place. The national budget was amended and refinanced twice. Unlike other European countries, Germany has plenty of resources available and policymakers were prepared to fund measures generously.
Overall, the coronavirus crisis serves as a burning lens. It sheds light on response coordination gaps, putting to the fore continued and new regulatory requirements in health care, and raises issues as to how to better protect vulnerable groups and how to brace for a surge in infections without compromising regular health care. It may reveal whether our health care delivery system may benefit from more digitalization, e.g. through avoiding face-to-face visits. It also raises questions about existing economic and social security systems. How will the situation play out for the self-employed, artists, tenants or indebted houseowners?  And for those who receive social benefits once the relief measures end? Also, how can crisis management improve housing and working conditions of seasonal workers coming from other EU countries? In the best-case scenario, the Coronavirus crisis could propel much needed reforms in each of these policy fields.
Germany's response to the coronavirus pandemic – Update (May 2020)

Sophia Schlette, Health Systems Knowledge Management, Berlin
Klaus-Dirk Henke, University of Technology, Berlin
Tanja Klenk, Helmut Schmidt University, University of the Federal Armed Forces, Hamburg
Mirella Cacace, Catholic University of Applied Sciences, Freiburg
Stefanie Ettelt, London School of Hygiene and Tropical Medicine
Martin Siegel, University of Technology, Berlin
Federal level – state level consultations
Three months into the coronavirus pandemic, "driving on sight" – dealing with the crisis on a day-by-day basis – has become the routine response in Germany. Chancellor Angela Merkel and the leaders of the sixteen states meet by phone every other week to discuss how to proceed and align responses. The RKI – Germany's institute for infectious disease control – hold frequent press conferences. Charité's top virologist offered daily podcast-updates, and countless talk shows centre on corona numbers, curves, models, and projections.
Federal-state consultations on April 15 resulted in extending physical distancing measures until May 3, while announcing the first cautious steps toward resuming public life. Schools, universities, and essential childcare facilities were allowed to open from May 4, as were stores under 800 sqm – a controversial threshold abandoned two weeks later. The group followed RKI recommendations on wearing non-medical masks where distancing could not be practiced – e.g. public transportation – and to refrain from travel within Germany and abroad.
Federal and state leaders committed to expanding PCR testing beyond 650,000/week, to enhance contact tracing via capacity building in local health authorities, and to further support the "Pan-European Privacy-Preserving Proximity Tracing" tool (meanwhile dismissed due to concerns over centralized data storage), vaccine R&D and to secure PPE supply via centralized procurement and domestic production.
Reconvening on April 30 Chancellor Merkel and state leaders reiterated their willingness to align containment measures, carefully weighing health, social, and economic implications and monitoring evolving evidence while looking for a way out of containment measures, as long as key indicators remained below the threshold (R<1) and continued their downward trend.
Upon the initiative of health minister Jens Spahn it was also agreed that a percentage of hospital beds, earmarked for COVID-19 patients in mid-March, would be released for scheduled surgery, a step monitored by Germany's nationwide register of ICU beds (DIVI).
Toward regional crisis management
The May 6 meeting marked quite a paradigm shift. Easing restrictions in early May, regional leaders had seized the moment and claimed responsibility for reducing containment measures at their own pace. Over a "corridor" from May 9-22, states would allow gradual re-opening of restaurants, hotels, and tourism. Distancing measures, including the mandatory wearing of masks, were prolonged until June 5. Much to the relief of family members, the strict isolation of elderly people living in institutions was softened a bit.
To protect the positive effects of containment measures, the Chancellor fought hard to establish an emergency mechanism that would authorize states to reinstate restrictions should the number of new infections surpass 50 per 100,000 inhabitants in a given week.
Assessment
The Coronavirus did not spread evenly in Germany, nor were containment measures or steps toward lifting restrictions applied uniformly across states. Physical distancing reinforcement ranged from friendly reminders to hefty fines, and poor evidence behind inconsistent rules presents another communication challenge: Why allow two people to meet in most states, but five in another?
In April, a new pattern of federal-state interaction emerged. Prior to every federal-state-consultation, state leaders pressed ahead issuing their own policies, citing federalism, local particularities, the budding tourist season or expectations from their constituencies.
What appeared as a patchwork of responses began to make more sense: In Germany, federal states hold responsibility for public health, disease surveillance, and education. Moreover, states were unevenly affected by the virus. Initial uncertainty – "driving on sight" – gave way to more targeted responses and tailored prevention approaches.
Sure enough, expert opinions couldn't be further apart. RKI advisors warn that lifting restrictions too early may cause a second SARS-CoV-2 wave. Some researchers say we haven't even begun to understand the interaction between the virus and children. Others trust that the virus can be contained and that the public will continue to act responsibly.
Containment measures have also begun to produce a number of side-effects on health and social well-being, some quite unsettling. Overall clinical activity slowed down significantly. There is concern that patients fearing infection forgo necessary treatment. Domestic violence is up, but social workers cannot do home visits. Loneliness, isolation from peers, home quarantine, unemployment or involuntary furlough may all result in negative health and social effects in the longer term. Less privileged, low-income groups are being hit harder than more privileged home office workers. Social scientists, underrepresented on corona advisory panels, suggest that while women carry the load, corona crisis policy management seems to be a male domain. The crisis is expected to deepen health and social disparities for years to come.
Civil society support for Merkel's crisis management continues to be high. However, with ongoing, somewhat inconsistent, restrictions, and economic hardship imposed on so many businesses and households, containment measures are increasingly questioned. With more evidence emerging every day about transmission, effects on vulnerable groups, and mortality, it becomes clearer that prolonged lockdown needs a very good justification.

Germany's response to the coronavirus pandemic – Original post (April 2020)

Sophia Schlette, Health Systems Knowledge Management, Berlin
Klaus-Dirk Henke, University of Technology, Berlin
Tanja Klenk, Helmut Schmidt University, University of the Federal Armed Forces, Hamburg
Mirella Cacace, Catholic University of Applied Sciences, Freiburg
Stefanie Ettelt, London School of Hygiene and Tropical Medicine
Martin Siegel, University of Technology, Berlin
Germany's first coronavirus case was identified on January 27. At first, the virus did not seem to spread as quickly as in other countries, and early responses in Germany consisted mostly in heeding World Health Organization's (WHO) advice to test, trace contacts and isolate potential cases, as well as in observing the developments elsewhere.
Policy responses – federal level
Noticeable policy responses – beyond testing, contact tracing and isolating potential cases – began after the appearance of three clusters of infection across the country, indicating a more rapid increase in SARS-CoV-2 positive cases, and the first Coronavirus-related deaths. Chancellor Angela Merkel gave her first public statement on the disease on March 11, 2020, when the WHO declared the global pandemic. On March 16, in her second public statement, Merkel urged the German population to take the Coronavirus seriously and announced school closures, cancellation of mass events, and restaurant restrictions. A day later, the Robert-Koch-Institute (RKI), Germany's research institute for infectious diseases control, raised the epidemic risk level to "high".
Also in March, the Federal Joint Committee, Germany's highest healthcare decision-making body, eased regulations outside of traditional face-to-face outpatient practice. In an effort to protect providers and patients from catching the virus while ensuring access to healthcare, a temporary provision (valid until June) now allows physicians to issue or renew prescriptions, referrals, or sick notes digitally or by phone, and to offer video consultations, a technology not widely yet used.
On March 22, the federal government along with the sixteen states tightened restrictions further following new insights into the Coronavirus' contagiousness. While avoiding a stay-at-home order, the agreement imposed a two-week contact ban in public and private spaces: People are no longer allowed to gather with more than one other person outside their household or family, are required to keep a distance of at least 1.5 meters from others, may only leave their homes for basic errands (food, medicines, hygiene articles, books), to walk their dogs or exercise. Restaurants and beauty parlors were closed. Cultural and sports events, conferences, fairs, and all other public or private gatherings were canceled or postponed. These measures are enforced differently across the states, and have been extended at the time of writing until April 20.
The most sweeping piece of legislation passed both chambers of parliament in a fast-track process on March 25 and 27. Amendments to the Infection Protection Law shifted considerable legislative powers to the Executive for one year, authorizing the Ministry of Health to enact regulations without following parliamentary protocol. Invoking "population protection in an epidemic emergency on a national scale", the law paves the way to huge financial aid for hospitals, the centralized purchasing of much needed equipment, protection gear, and testing kits, as well as the deployment of human resources and the rapid roll-out of new technologies (apps) as needed.
In parallel, a huge financial relief package was put together to mitigate the economic effects of the public shutdown and to avoid a rise in unemployment. The self-employed and small businesses can apply for compensation of income losses.
Policy responses – state level
Before the federal government sprang into action, several state governments had launched initiatives in response to local Coronavirus outbreaks. Bavaria and North Rhine-Westphalia issued decrees to promote preventive measures and cancelled events with more than 1,000 participants as early as March 10. Regional differences in essential restrictions of daily life and businesses led to considerable public dissatisfaction with calls for more centrally aligned interventions.  Bavaria also took the lead and postponed school leaving examinations for at least two months and issued stay-at-home orders on March 20. These were later adopted across the entire country.
On March 27, a team of virologists from Bonn Medical School endorsed by the regional government and the local mayor initiated a first population-wide testing in Heinsberg – the small town first hit by the virus.  Early findings from Heinsberg about viral contagiousness, to be published mid-April, suggest that the Coronavirus does not survive on surfaces, thus limiting transmission routes to person-to-person infection. The researchers argue that while  more representative studies are needed, lock-downs and restrictions of public life should be controlled regularly and may not necessarily have to be prolonged. Meanwhile, other large-scale studies on anti-bodies and transmission are being launched in Bavaria as well.
Policy advisors
From the beginning, the federal government consulted mostly with RKI experts and a respected virologist from Charité, Berlin's university hospital, who had previously researched the 2002-04 SARS outbreak. More recently, the government extended the advisory group to reflect a more interdisciplinary approach.
Government agencies such as the Federal Institute for Risk Assessment, scientific advisory boards such as Leopoldina and the Government's economic advisory board, as well as thinktanks such as DIW Berlin (German Institute for Economic Research) and Ifo (Institute for Economic Research) have offered guidance and advice, as have politicians from various parties and a growing number of experts from various professional backgrounds.
Response assessment
Overall, we consider the policy response in Germany as sensible and rational. This includes Chancellor Angela Merkel's role in explaining the government's actions to the public. Steps taken by some states could be judged as inadequate, such as knee-jerk decisions to close borders, but on the whole there was a remarkable degree of coordination and central leadership. Arguably, the policy response of the German government has been widely supported by its population. The fact that, so far, a major health system crisis has been averted may be the result of acting relatively early. A hospital pandemic plan took effect mid-March, building upon Germany's vast hospital capacity, and additional Corona treatment facilities were established should patient numbers go up.
A major critique is that there has been no exit strategy to end mitigation measures: It is not clear how these measures could be phased out and how to do so safely in the absence of a vaccine. There is growing awareness of the unintended consequences of population-wide mitigation measures for people's physical and mental health, as well as their economic and social situation. The debate about weighing health protection against other societal goods ought to become more transparent.
More recently, voices demanding a justification of the measures have become louder, among them economists, psychologists, legal experts and policymakers. Researchers from across the country call for a representative data collection to establish the evidence, inform policymakers and the public, and to eventually relax restrictions. For this, a "CoronaApp" is in its final testing stages. Based on Bluetooth technology, the app aims to alert individuals whose devices detected proximity to devices of potentially infected people. Participation would be voluntary and anonymous, and eight European countries are planning to support it.
At present, it seems likely that contact restrictions and lockdowns will be extended beyond Easter and perhaps even tightened, unless the current approach proves sufficient to flatten the curve. It also remains to be seen how far some of the more invasive pieces of legislation  will be reversed or are here to stay for longer.
Last but not least, there is growing consensus in Germany that, despite travel restrictions, reinforced border controls, and protective gear piracy, the Coronavirus does not stop at national borders and can only be fought together.
Health Economics, Policy and Law serves as a forum for scholarship on health and social care policy issues from these perspectives, and is of use to academics, policy makers and practitioners. HEPL is international in scope and publishes both theoretical and applied work.