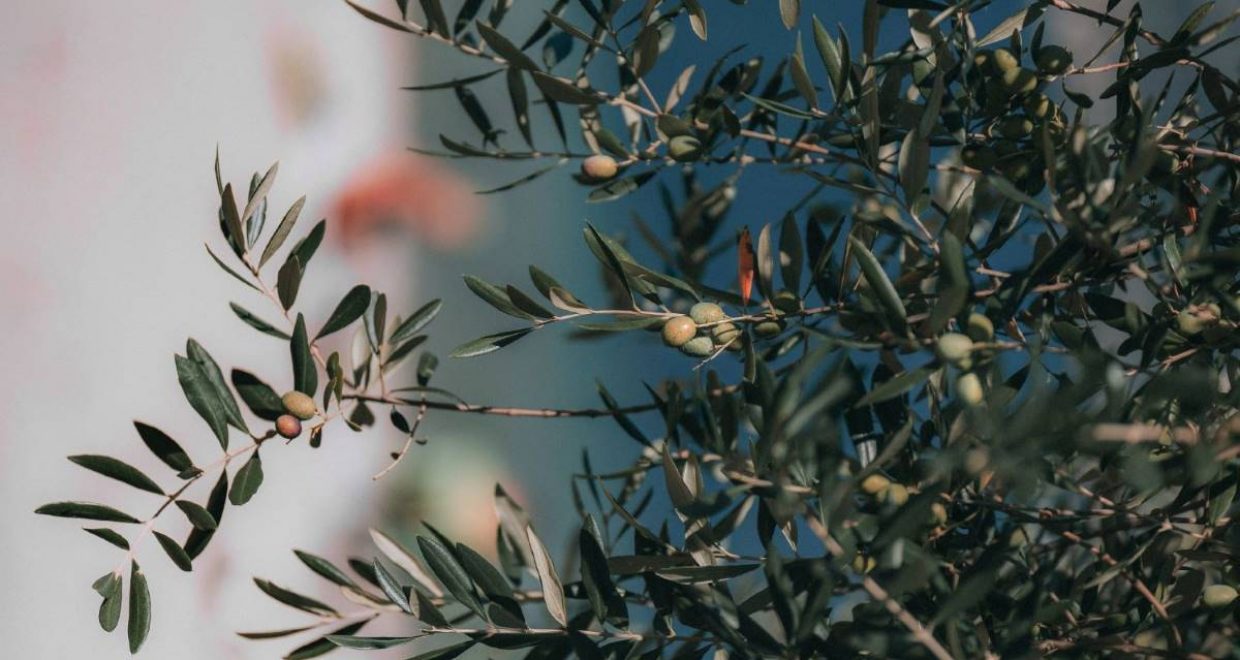 Blessing of the Oil of Catechumens
Blessing of the Oil of Catechumens. The text of this prayer is, in the words of Anthony Ward, "substantially a new and largely free composition."[1] Previous renditions of the blessing of the oil of catechumens included rites of exorcism and adulation, but these "ha[ve] been done away with by the new rite."[2] As with the oil of the sick, this blessing speaks to the import of the oil before it has been blessed.
The prayer opens, "Deus…qui signum roboris in olei creatura posuisti," or, "God, [you] who have written a sign of strength in this creature oil" (#22.1-2). This strength (roboris) is the strength of an oak tree. In his dissertation on the Chrism Mass, Seth Arwo-Doqu writes, "In liturgical texts, the use of robur–roboris denotes the gift of God's strength, his Spirit or his grace, to accomplish something remarkable in or through someone which, otherwise, might not have been accomplished ordinarily on human initiative alone."[3] Oil, then, has a sign of strength already within it representing God's grace to accomplish the extraordinary before the Spirit has been conferred upon it.
That the oil is referred to as "creatura" is not unique to the blessing of the oil of catechumens at the Chrism Mass (#22.2). Many blessings refer to inanimate things as God's creatures, a move which immediately reflects upon God as the Creator. By joining the idea of giving a sign of strength with the creatureliness of the oil, the prayer indicates the intentionality of all creation. The Creator, who created all creatures, has inscribed creation with signs which can be read by those who choose to see them. In this case, the blessing indicates that the sign of strength placed in the oil can be read by those who have not yet formally received the Spirit, which is helpful, considering the oil of catechumens will be received by those who have yet to be baptized.
Once the oil is blessed, God is asked to "concede fortitudinem" to the "catechumenis, qui eo linientur," or to "grant fortitude" to the "catechumens, who are smeared with it" (#22.5, 4).The strength written into ordinary oil was that of the oak tree; the strength of the oil blessed for the catechumens is the strength of a human being—that is, strength of heart and will as well as strength of body.
---
[1]  Anthony Ward, "Sources of the Postconciliar Blessings of the Holy Oils and the Chrism," Ephemerides Liturgicae 125 (2011): 190–233, at 207.
[2]  Seth Nater Arwo-Doqu, The Missa Chrismatis: A Liturgical Theology (The Catholic University of America: Unpublished dissertation, 2013), 290.
[3] Ibid., 291.
Siobhan Benitez, Saint Mary's Seminary and University
Check out Siobhan Benitez's article 'Richness, Fatness, and Salvation: The Movement of the Holy Spirit in the Blessings of the Holy Oils and Consecration of the Chrism during the Chrism Mass' in Horizons'  latest publication, Volume 46, Issue 1