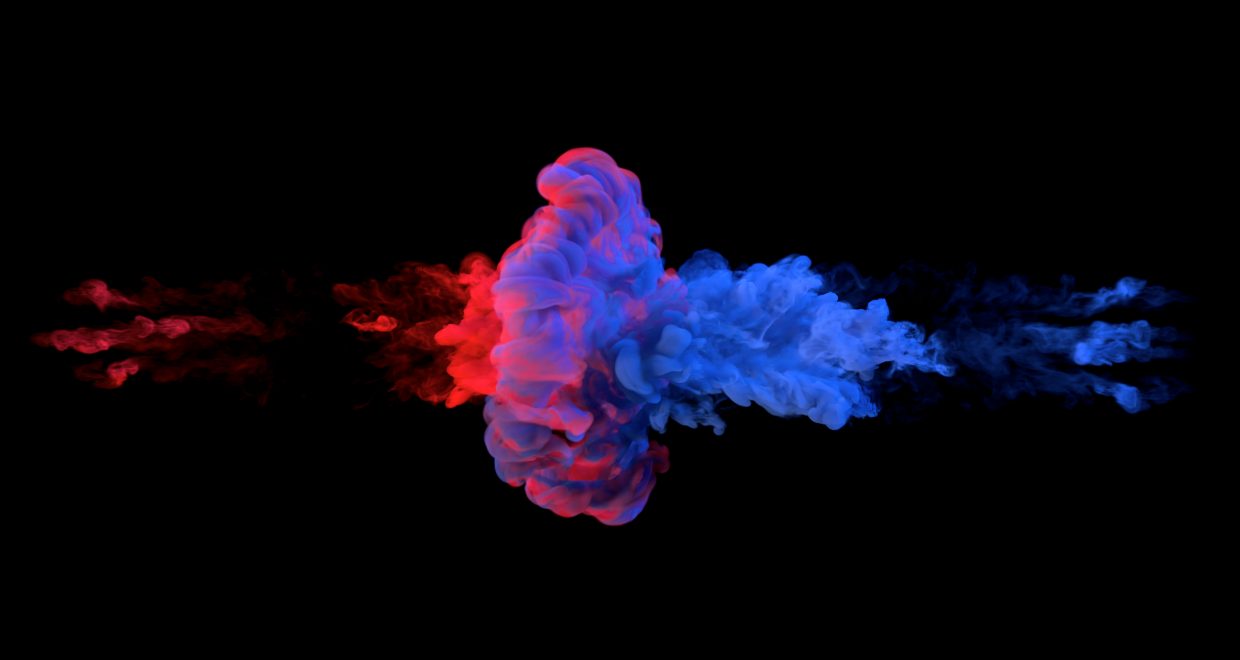 Watch: Vortex Ring Collisions and Transition to Turbulence
Vortex ring collisions are incredibly beautiful and also incredibly complex. Ryan McKeown of Harvard University explains his amazing experiments visualising colliding vortex rings and their transition to turbulence.
Every year the Gallery of Fluid Motion video contest features the newest and most beautiful research in fluid dynamics. Watch all of the Gallery of Fluid Motion videos here. 
This video is part of a collaboration between FYFD and the Journal of Fluid Mechanics featuring a series of interviews with researchers from the APS DFD 2017 conference.
Sponsored by FYFD, the Journal of Fluid Mechanics, and the UK Fluids Network. Produced by Tom Crawford and Nicole Sharp with assistance from A.J. Fillo.
For more maths related fun check out Tom's website.