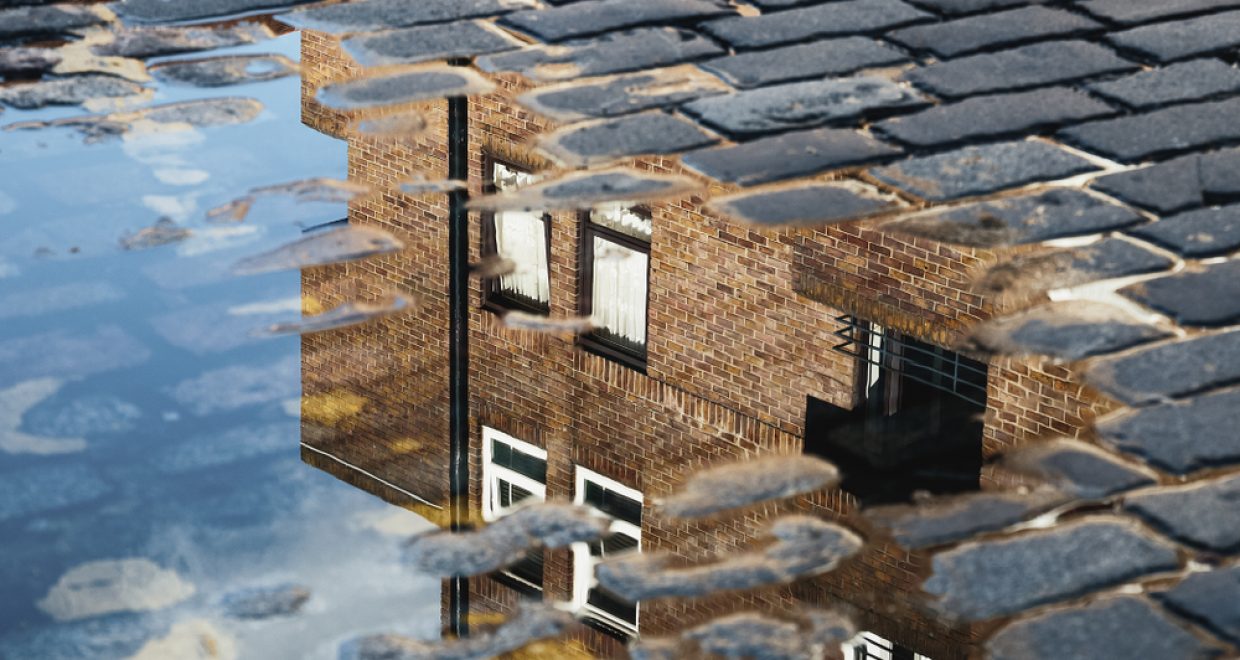 The RCPsych Article of the Month for June is from BJPsych Bulletin and is entitled 'Do patients get better? A review of outcomes from a crisis house and home treatment team partnership' by Authors Mohsin Faysal Butt, David Walls, Rahul Bhattacharya.
The Tower Hamlets Crisis House was conceived as an idea by the Tower Hamlets Primary Care Trust back in 2008 or 2009. It reached fruition in 2010 and is on the way to reach its 10th anniversary coming January. When I was tasked by my trust (East London NHS Foundation Trust) in 2009 to work with a voluntary sector provider, Lookahead Housing and negotiate with the commissioners I did not have much experience either in service development or crisis houses. Given the task at hand I tried to find out firstly, 'what is a crisis house'? I found that there wasn't a clear answer. This also meant we had flexibility in designing it. So I decided if we are going to have this service, we will make it a resource to the crisis pathway and not a liability. This to me meant tight alignment and governance between the two organisations and teams.
The years that followed were years where health services were 'cut' and questions were raised why the Tower Hamlets Crisis House should remain. I took that question seriously and started looking at whether we were any good? I thought the biggest 'value' in having a crisis house was to see if it offered an alternative to hospital admission. There was a piece of research that came out around that time which found patients liked crisis houses compared to inpatient wards, but crisis house admissions had over-representation women of white British origin suffering from non-psychotic illnesses. So we looked into this and assured ourselves that we were admitting patients whose gender, diagnoses and ethnicity and assured ourselves that the patient population in our local inpatient ward and crisis house were not dissimilar to each other and indeed to our local population. In 2014, ELFT embarked on a partnership with Institute of Healthcare Improvement (IHI) and I was fortunate to be trained in their triple aim early on. That made me interested in the topic of 'value' and I was introduced to the idea or 'outcomes'. We looked at costing of beds at crisis house, expanded beds by including some unused rooms in the building to improve cost and value. Around the same time Prof Priebe's team developed patient reported outcome measure (DIALOG) and I found this fascinating. During subsequent contract negotiations I suggested Crisis house will gather clinician reported and patient reported outcome measures at admission and discharge at their KPI.
This data sat idle unanalysed for a while till I got Mohshin Butt a motivated medical student who was interested to carry out a research project. We got ethics and embarked on analysing the data. Mohshin was brilliant. I was chuffed to see some of the key measures especially patient reported experience of their mental health and safety were improved to an extent that it reached statistical significance. We could demonstrate these findings and results because our organisations and commissioners listened to us, were patient and allowed us to try out changes and learn in the process. It was slow process where we learnt to work across organisations, identified skill deficit, train and improve. I doubt we would have reached where we did with top down directives and urgency to demonstrate quick gains within a commissioning year or two! One needs time to refine innovative models and establish their place in the pathways. It takes time to understand what outcomes to collect, when, to engage clinicians and agree on how to analyse outcome data and bring it back to clinicians in the teams to continue with cycles of improvement. Looking at the NHS Long term plan 2019, I believe somehow it has all come together at a time when there is a renewed focus on mental health crisis services. 'Joined up' or partnership working, 'out of hospital care' and health outcome are now all high on healthcare agenda. Though we were able to demonstrate improvement in our study, I am aware outcomes in mental health are in their infancy and it need time to mature. We need to engage clinicians and bring the data back to the patients and clinicians before expecting or setting standards around improvement in outcome scores.
RCPsych Article of the Month
Each month a paper is selected by one of the Editors of the five RCPsych Journals (The British Journal of Psychiatry (BJPsych), BJPsych Open, BJPsych Advances, BJPsych Bulletin and BJPsych International) View the full collection here.
Why I chose this article:
"Do patients get better? This question should be at the core of research and clinical practice yet is notoriously hard to study in real life settings. Butt et al have carefully and methodically studied the benefit of a crisis house while patients are in acute distress. This paper demonstrates that NHS clinicians can collaborate with the voluntary sector to provide a place of care and sanctuary while simultaneously gathering clinically meaningful outcome data. The authors achievements on both fronts should act as a spur to us all."
Norman Poole, Editor-in-Chief, BJPsych Bulletin
Find out more about the RCPsych Publications by visiting the RCPsych Hub!