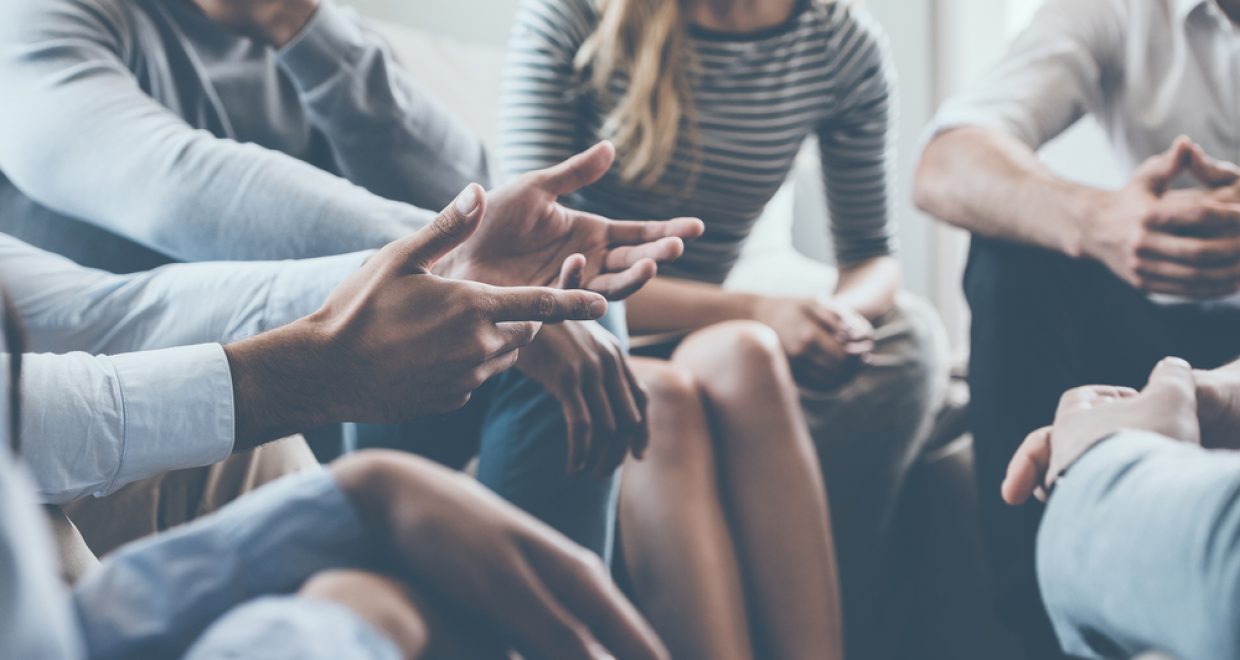 Why do some psychiatrists thrive and not others?
The RCPsych Article of the Month for October is from BJPsych Bulletin and is entitled 'Personal resilience in psychiatrists: systematic review' by Ranjita Howard, Catherine Kirkley and Nicola Baylis.
Relative to other physicians, psychiatrists have been found to suffer more from poor well-being, psychiatric morbidity, and suicidal ideation. A number of factors may account for this including working with challenging patients, resource deficits, and the rapidly changing ways through which we are expected to deliver patient care. We only had to reflect upon our own experiences during medical school and our core training years to realise just how difficult things can be for those in our specialty – the long hours, the emotional exhaustion, the difficulty in maintaining a work-life balance, the isolation, especially when you are a trainee and frequently change rotation. But what intrigued us further still was the fact that despite such hardships some people kept their heads above water, some managed relatively comfortably, and others even thrived as result of these experiences.
So, how can this be the case? Was it some kind of intervention some organisations have put in place? Was it some inherent personal trait that some people possessed over others? Or maybe it was some kind of synergistic combination of the two. Consistent with research that is recognising the correlation between staff wellbeing and the quality of patient care, we were therefore driven to write this paper with the intention of understanding whether indeed those within our profession can "be made more resilient" and, if so, through what means.
After conducting a systematic review we were fascinated to find that a combination of workplace, personal and non-workplace factors positively influenced well-being and resilience levels amongst our kin. Workplace interventions in particular that allow psychiatrists to be engaged in more discrete work activities (i.e. ward rounds, one-to-one consultations, research); that allow for multi-source feedback; that maintain a supportive and collaborative working environment; and that offer psychological support in the form of Balint group participation, stress busting workshops, and counselling, all appear to foster higher levels of well-being. On a more personal level, encouraging psychiatrists to be more aware of how work-related stresses arise and how to deal with them accordingly through self-awareness and self-care interventions were also found to prove protective. Moreover, engaging in numerous non-workplace activities such as taking holidays, partaking in hobbies and non-career interests, and spending more time with family or friends were also found to be effective in reducing poor levels of well-being.
Most interestingly, this review also reports that generally speaking psychiatrists tend to find considerable purpose and meaning in what they do as well as high levels of job satisfaction and personal accomplishment. There are a number of reasons that may account for this, including the role offering: intellectual satisfaction; favourable job prospects; strong team identity; greater job control; and a good work-life balance. In terms of the design of any intervention exercises, whether it be resilience workshops or recruitment initiatives, it is imperative therefore that these elements are emphasised.
We are hopeful that this review may inform the basis of a website or app that we are looking into developing that may go some way towards providing useful resources for practising psychiatrists within the NHS workforce and consequently help towards offsetting the well-being crisis that we are currently facing within our specialty.
View the open access article here.
Each month a paper is selected by one of the Editors of the five RCPsych Journals (The British Journal of Psychiatry (BJPsych), BJPsych Open, BJPsych Advances, BJPsych Bulletin and BJPsych International)
View the full collection here.
Why I chose this article section:

"Ranjita Howard and co-authors are to be congratulated for their well conducted and timely study of factors affecting resilience and burnout in psychiatrists. They provide sobering evidence (or at least it ought to be) that psychiatrists are particularly liable to burnout, depression, suicidal ideation and excessive drinking. Concerning as it is for psychiatrists themselves, this also leads to a lack of empathy towards patients. Howard et al have teased apart the individual and organisational contributions so there are plenty of suggestions for enhancing resilience. Talking with a good colleague, distributing responsibility within the service, and taking breaks and holidays all mitigate against emotional exhaustion and burnout. So does taking an intellectual approach to the work. So start that article for the Bulletin today."

Norman Poole, Editor-in-Chief BJPsych Bulletin
Find out more about the RCPsych Publications by visiting the RCPsych Hub!