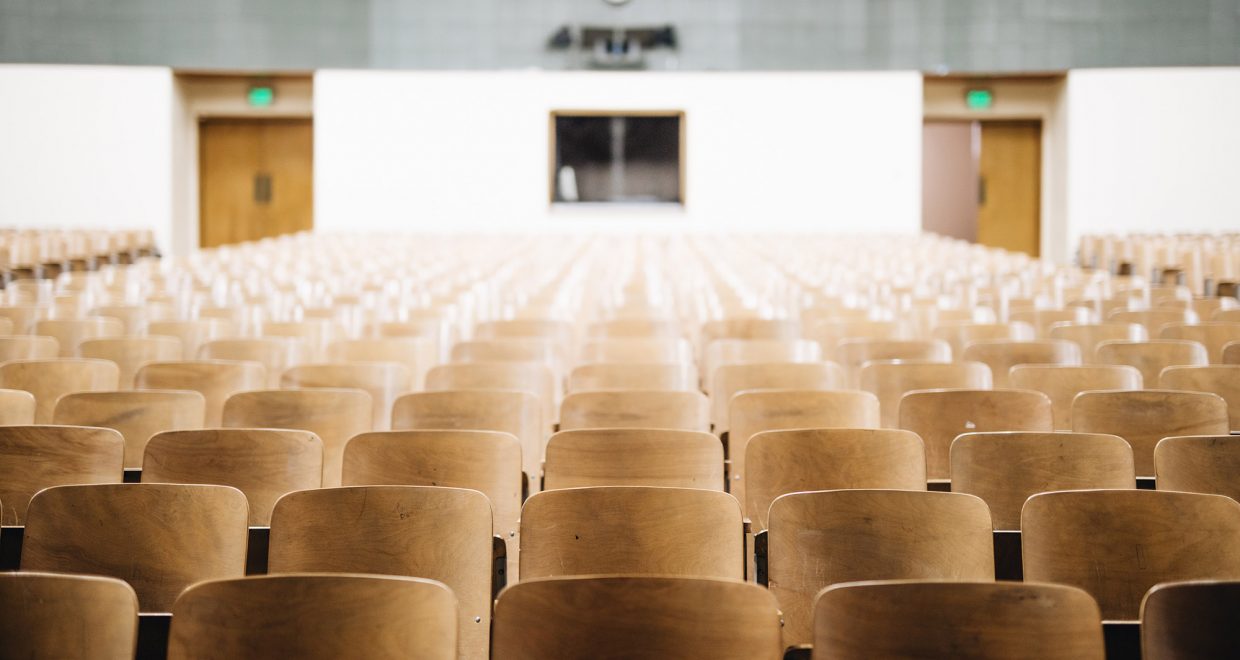 Academics at the Forum: Yes, it Still Matters; No, it's Not Any Better, Part 1
I was asked by someone associated with the UN Forum on Business and Human Rights' organization if I would again do my count of academics and women academics because they thought it was interesting and important. So I agreed to do this back in August.
I now wish I hadn't.
This is my third annual count of the number of academics – and in particular the number of women academics – included in the Forum (2017 is here; 2018 is here, here, and here). To do this count, I go through the lists on the Forum's official schedule. At this point in the month, it's always a bit of an inaccurate count because many of the side events organized by people other than the UN Working Group ("UNWG") are still not up. This is not the fault of the UNWG or the Secretariat. It's the fault of the side event organizers, and as one of those whose concept note and speakers' list only came online recently, I take responsibility for adding to the inaccuracy of the count. (And I do want to acknowledge the hard work of the Secretariat's staff – particularly MGT – who had everything updated quickly!)
For those who are new to this issue / annual count (or need a refresher because it's been a year!), I have a few rules. First, I do not include academics serving as moderators; academics serving in other roles (i.e., WG members) that mean they are not serving in their academic capacity; and the academics placed on our ghettoized 'snapshots' or 'academics get to speak to each other session.' While I appreciate that we have snapshot panels and a panel on BHR academia, let me be clear that it is, in truth, denigrating academics. The Forum is supposed to be about fostering multi-stakeholder engagement. When you take one of those multi-stakeholder groups and give them either a single session in which they get to speak to one another – and mostly only to one another – or a 15-minute slot to present a short notion of their work without a sustained interaction, then you're not actually including them in the multi-stakeholder discussions. So, while last year I made a huge effort to engage with statistics over the snapshot sessions, etc., I just don't have time for that this year, and since I think it's inappropriate to do to us, I'm not giving the Forum ½-credit for including us in sessions that intentionally segregate us from the larger discussion. The other two limitations are because moderation is not speaking, and I'm concerned about how academics are integrated into discussion specifically for their academic insights, not because they're also playing some other role in life.
Second, I also don't read every persons' profile but I do look for search terms: University; Universidad; School; Institute; Academy; Department; Professor; Lecturer; Dean. I usually then scan for non-English identifiers that might mean I'm missing someone.
With that methodology, as of 11 November at 7:30pm, there were 60 panels (not including snapshots, and including the plenary plenary as a single session, even though the Sched – for valid reasons – treats it as two). There are 194 speakers and moderators listed in total. Taking away the 5 from the academic panel, that's 189 speakers. It appears there are only 8 academic speakers, or 4.2328% (according to Siri). Of those, 6/8 academic speakers are women. Only 2 are speaking on panels organized by the UN Working Group.
There are an additional 4 academics on the 'academic panel,' with an even split between women and men. If we include them, there are 12 academic speakers out of 194, meaning 6.1855%.
Now, let's briefly recap the numbers from the first two years:
As of 8 November 2017, there were 75 panels, but I didn't count total number of speakers. There were 7 academic speakers placed on 5 panels. There were only 3 women academics featured in the Forum. Two of those women were to appear on a single panel.
Last year, as of 24 November 2018, there were 100 panels, of which 27 were 'snapshots' and 311 known speakers. There were 20 speaking in their academic capacity, making up 6.4% of the known and identified speakers. 12 were speaking only on 'snapshot' panels, reducing this total to 8 academic speakers on 'traditional' panels aimed at sustained multi-stakeholder dialogue, with only 4% of the panels covered.
So… literally no improvement. At all. None. Zilch. In the second part, I will explain why this matters.
Tara Van Ho is a member of the Business and Human Rights Journal editorial board. Learn more about the journal here.