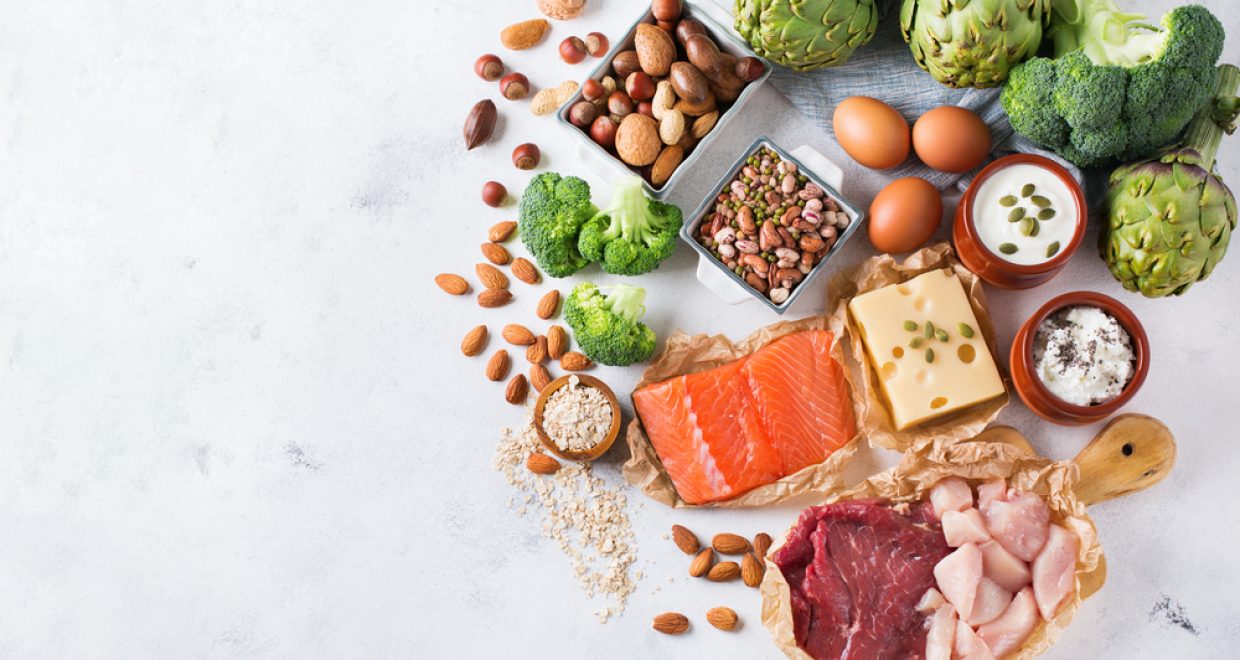 Intakes of Different Types of Protein Foods from 1999 to 2010
Public Health Nutrition Editorial Highlight 'Trends in types of protein in US adults: results from the National Health and Nutrition Examination Survey 1999–2010' Authors: Hyunju Kim, Casey M Rebholz, Laura E Caulfield, Rebecca Ramsing and Keeve E Nachman discuss their research below.
Meat (beef, pork, lamb, poultry) consumption is considerably higher in American adults than the global average. Higher meat consumption has been linked to major chronic conditions, including diabetes, cardiovascular disease, and several cancers. Higher meat consumption also has environmental implications. Recent studies have shown that livestock production is associated with higher greenhouse gas emission and water footprints than plant foods, and the environmental costs of production vary across types of animal foods. Ruminant meat (beef, lamb, or goat) has a larger environmental footprint than pork, poultry, eggs, dairy, or plant protein (nuts or legumes).
Since 2000, the Dietary Guidelines for Americans have encouraged consumption of poultry, fish, and plant protein instead of red and processed meat for prevention of chronic diseases. Given these recommendations and environmental considerations, it is of interest to ascertain whether intake of different types of meat (beef, pork, lamb or goat, chicken, turkey) has changed over time, and limited data exist in terms of what types of meat is consumed by which groups among American adults. A recent study in Public Health Nutrition assessed trends in the intake of different types of protein in American adults from 1999 to 2010, and examined if these trends differ by age, sex, race/ethnicity, socioeconomic status, and chronic disease status.
From 1999 to 2010, consumption of chicken, turkey, fish, and legumes increased but beef, lamb and goat intake did not change. A similar trend was found among obese adults and those with diabetes, hypertension, heart disease, and kidney disease. People with these conditions are encouraged to reduce their intake of red and processed meat, but decline in red meat consumption was not evident. The study also found socioeconomic differences in trends in red meat consumption; specifically, intakes of beef declined less among those with a lower education than those with a higher education, and lamb or goat intake increased for those of a lower socioeconomic status (as compared to no significant change for those of a higher socioeconomic status).
Results from this study showing a lack of change in red meat intake between 1999 – 2010 highlight the need for more effective interventions to reduce ruminant meat consumption. Based on the results of the study, effective interventions targeting those with a chronic disease, or with a lower socioeconomic status are required. These dietary interventions aimed at health promotion may also yield collateral benefits by reducing the environmental footprint of the American adult diet. Additional research to identify interventions that can reduce ruminant meat consumption may be warranted.
The full article 'Trends in types of protein in US adults: results from the National Health and Nutrition Examination Survey 1999–2010' published in Public Health Nutrition is available to download for free until 30th April 2019.
Click here to view all Editorial Highlights from Public Health Nutrition