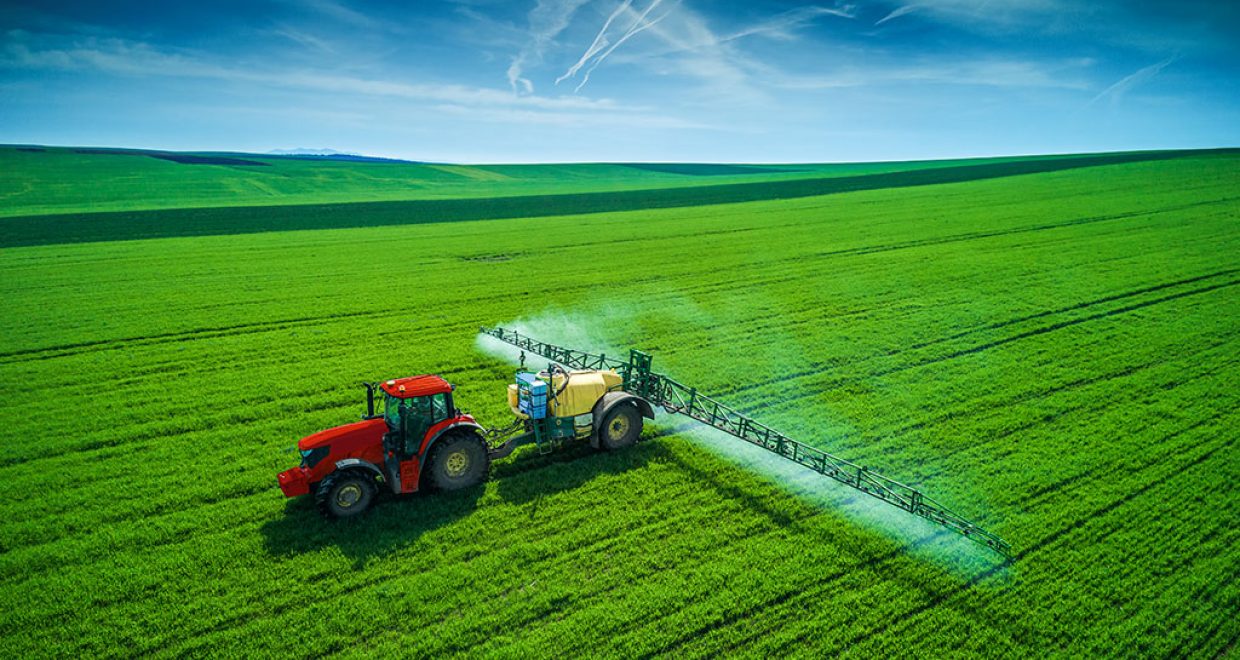 Applying dicamba? Pay attention to pH!
Studies show that pH is one of the many factors impacting dicamba volatility.  In fact, the EPA now requires a pH of 5.0 or higher in its registration of new dicamba formulations for dicamba-resistant crops.
When it comes to applying dicamba spray mixtures under field conditions, though, what steps should you take to make certain pH remains sufficiently high?
Researchers from the University of Tennessee conducted multiple studies to determine the pH effect of various commercial products used in dicamba-based spray mixtures, including various formulations of dicamba, glyphosate, drift retardant, ammonium sulfate and pH modifiers. In each instance, the products were added to water with an initial pH of 4.6 to 8.4.
What did they find? Two factors increased pH, including the use of BAPMA salt formulations of dicamba (Engenia) and the addition of pH modifiers. However, diglycolamine formulations of dicamba (XtendiMax) plus the pH modifier VaporGrip™ produced a mixed response.
Two factors decreased pH – both related to glyphosate. Adding potassium salt of glyphosate to spray mixtures decreased pH by 1 to 2.1 units. Isopropylamine salts of glyphosate produced similar results. Ammonium sulfate, which is commonly used to increase the activity of glyphosate, also decreased pH – but typically by less than 0.5 pH units.
Three factors produced little to no pH effect, including drift retardant, spray carrier volume, and the mixing order for various pH modifiers.
The bottom line: To use dicamba responsibly, you need to take prudent steps to monitor pH and keep it at 5.0 or higher. It takes special care if your mixture includes glyphosate because the pH was often below 5.0.
Want to know more? Read the journal article "Spray mixture pH as affected by dicamba, glyphosate, and spray additives" in Volume 33, Issue 4 of the journal Weed Technology, available Open Access.