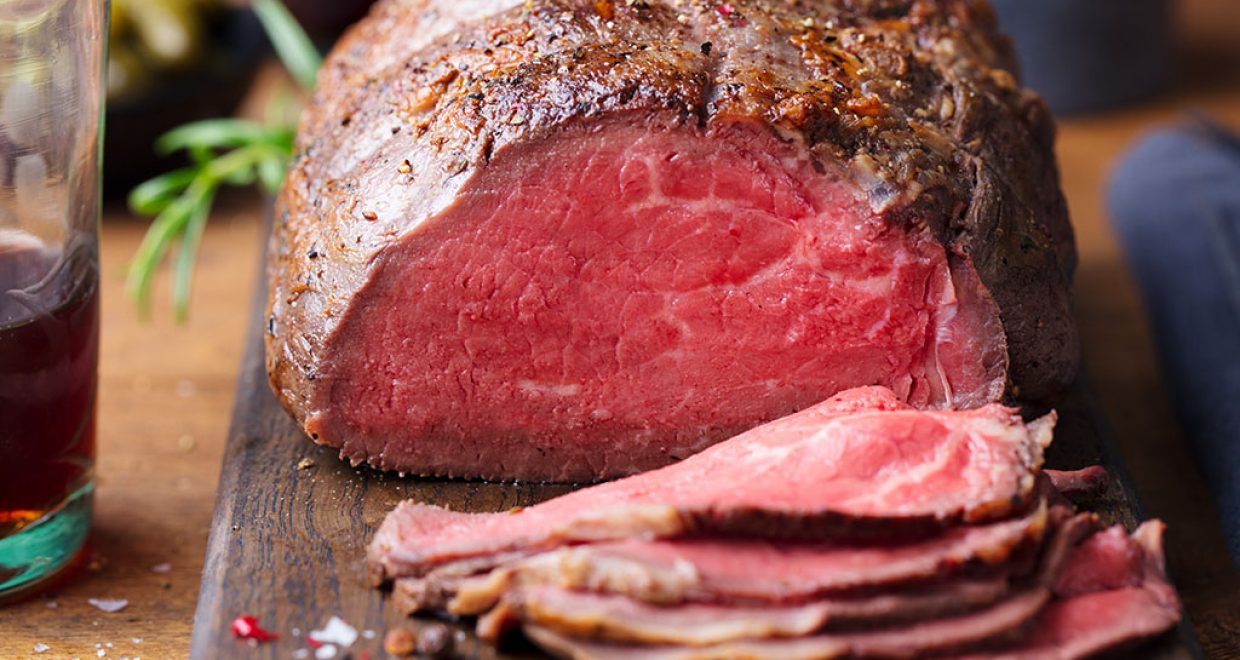 What's the beef with beef?
It's fair to say that beef is getting a bad press at the moment. Hundreds of column inches have been dedicated to the argument that – whichever way you slice it – beef is bad for the planet. And yet the facts may not always be as clear cut as they are made out to be.
In the latest issue of animal, Tassos Haniotis from the European Commission's Directorate General for Agriculture and Rural Development argues that cutting beef out from our diets might not be the only answer when it comes to reversing climate change…
"There is no doubt in my mind that the livestock sector plays a crucial role in any strategy that seriously wants to address climate change," he writes in the journal's latest opinion paper. "This, though, requires placing the big picture and basic facts into perspective."
Haniotis compares the current debate about beef and its role in climate change with the heated debate about food security in the aftermath of the financial and commodity crisis a decade ago. Then, as now, one single factor – biofuels then, beef now – was expected to address the issue at stake, he argues.
At that time, many claimed that banning biofuels would solve the shortage of food and high price problem. Now, beef seems to have assumed the disproportionate burden of proof on climate action, he argues, which runs the risk of overlooking many other significant factors in the debate.
So what exactly is our beef with beef? Haniotis unpacks a few facts behind the headlines:
Annual beef world consumption grew during the last decade at 0.6%, half the corresponding growth rate of world population (1%). The only other major food product with lower growth than world population was wheat, at 0.8%.
World pig meat consumption grew at twice the annual rate of growth of beef, poultry at four times this rate, thus being the main drivers (together with dairy) of the strong maize and soybean growth. Palm oil, present in so many processed food items, grew at 10-fold the rate of growth of beef.
Half of the world cattle herd is concentrated in just three countries – India, Brazil and China, thus requiring a significant contribution from their part for global impact.
Haniotis points out that, despite eating less beef in the EU – beef production, per capita consumption and exports today are almost a third lower of what it was 25 years ago – there is still so much more to do when it comes to cutting emissions.
He argues that we should be making changes closer to home to help mitigate climate change rather than placing a disproportionate burden of adjustment on the farming sector. We should be looking at food patterns (e.g. sushi or plant-based drinks), shelter (e.g. 'sustainable' furniture), clothing (whose over consumption and waste is never discussed), energy (where the increase in social media use eats up an ever growing part of the increase in renewable energy) and movement patterns (from air miles to car journeys).
Haniotis concludes with an admonishment for us all: "If we want to be politically correct, we had better start by being factually correct."
To read the full paper, Beef, climate change and a slice of common sense, go to the latest issue of animal here