ISSN:

1380-2038 (Print)

,

1478-2294 (Online)

Editors:

Professor Joanna Brück University College Dublin, Ireland, Professor Audrey Horning The College of William & Mary, USA, Dr Eva Mol University College London, UK, Professor Omur Harmansah University of Illinois at Chicago, USA, Dr Artur Ribeiro Christian-Albrechts-Universität zu Kiel, Germany, and Professor Uzma Rizvi Pratt Institute, USA
Archaeology is undergoing rapid changes in terms of its conceptual framework and its place in contemporary society. In this challenging intellectual climate, Archaeological Dialogues has become one of the leading journals for debating innovative issues in archaeology. Firmly rooted in European archaeology, it now serves the international academic community for discussing the theories and practices of archaeology today. True to its name, debate takes a central place in Archaeological Dialogues.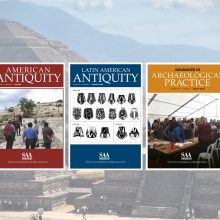 31 January 2023,
With 2023 on the horizon, and the landscape of academic publishing in flux, Cambridge University Press spoke to the Editors of the SAA's journals to find out...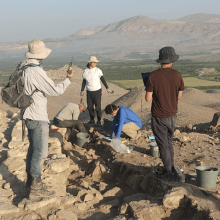 07 November 2022,
Part of a series of blog posts celebrating the 10th anniversary of the journal Advances in Archaeological Practice. It may come as somewhat of a surprise that the Digital Reviews Editor for Advances in Archaeological Practice is calling for an end to the concept of 'Digital Archaeology'.…...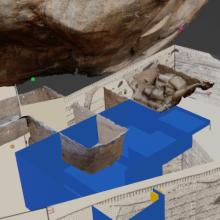 26 October 2022,
It is safe to say that archaeology generally isn't the most well funded discipline. Many of you reading this probably know this all too well.…