ISSN:

0361-5413 (Print)

,

1558-2744 (Online)

Editor:

and Jan Jansen Universiteit Leiden, The Netherlands,
History in Africa is an international, peer-reviewed academic journal that publishes original research and review essays on methodological and historiographical matters pertaining to African history. It has been at the forefront of critical discussion of these topics for more than four decades. It seeks submissions that suggest new methodological approaches, provide insights into source materials, and reflect critically on themes in existing literatures or emerging fields of inquiry.History in Africa is a venue for rigorous analysis of both established and emerging research practices as well as of the resulting scholarly production about the African past.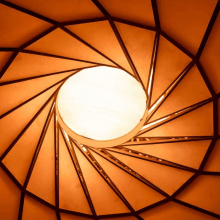 25 June 2020,
Higher Education from Cambridge University Press is our new online textbook website. The beta version of the site has launched on 30th June, 2020.…
16 September 2020,
As clashes over race have become pressing in many countries around the globe, the challenge of understanding the legacies of slavery, colonisation, and exploitation...
2017 African Studies Distinguished Review Lecture