ISSN:

0887-5367 (Print)

,

1527-2001 (Online)

Editors:

Dr Bonnie J. Mann , Dr Erin McKenna , Dr Camisha Russell , and Dr Rocío Zambrana
Hypatia: A Journal of Feminist Philosophy is a forum for cutting-edge work in feminist philosophy. Since its inception in the mid-1980s, Hypatia has been a catalyst for broadening and refining feminist philosophy as well as an invaluable resource for those who teach in this area. Feminist philosophy arises out of diverse traditions and methods within philosophy and is also richly interdisciplinary in orientation. Hypatia's commitment to the development of feminist philosophy entails that, in all its policies and practices, Hypatia actively reflects and engages the diversity within feminism itself, the diverse experiences and situations of women, and the diverse forms that gender takes across the globe. Promoting diversity within feminist philosophy and within philosophy in general is thus one of Hypatia's core objectives. We are committed to publishing articles that are broadly accessible. Hypatia serves as a resource for the wider women's studies community, for philosophers generally, and for all those interested in philosophical issues raised by feminism.
Now publishing with Cambridge
Ella Colvin, Director of Publishing for Cambridge University Press, says: "We are delighted to be partnering with Hypatia. It is an outstanding privilege to have the opportunity to work with the editorial board in establishing a new phase in the history of this important journal."
Hypatia's Co-editors, Dr Bonnie J. Mann, Dr Erin McKenna, Dr Camisha Russell and Dr Rocío Zambrana, along with Managing Editor Sarah LaChance Adams, added: "Times like these intensify the urgency of picking each other up through committed feminist thinking and practice, renewing our commitment to publish work from feminists writing from different perspectives, from different geographical locations, and with different objectives and central concerns. We are thrilled to be partnering with Cambridge University Press in this endeavor."
Publishing four issues per year, archive content is available on the Cambridge Core platform now, alongside the journal's current issue.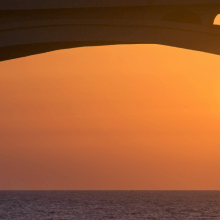 11 January 2021,
I would love to have a dinner with Philo of Alexandria even though we would be more likely to disagree on most issues.…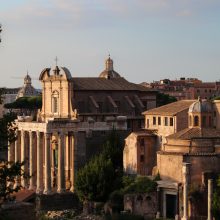 06 January 2021,
I probably should be naming some mighty and mysterious genius, one of the great philosophers I study or a mostly-lost tragic poet, but it would feel wrong somehow.…...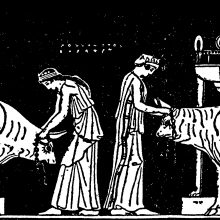 11 December 2020,
In discussing the interconnections of action and character (ethos) in tragedy, Aristotle praises the Greek painter Polygnotos for his "fine depiction of character"...