ISSN:

0021-8537 (Print)

,

1469-5138 (Online)

Editors:

Professor Shane Doyle University of Leeds, UK, Professor Marissa Moorman University of Wisconsin-Madison, USA, Professor Moses Ochonu Vanderbilt University, USA, Professor Daniel Magaziner Yale University, USA, and Dr Samuel Severson
The Journal of African History (JAH)
publishes articles and book reviews ranging widely over the African past, from ancient times to the present. Historical approaches to all time periods are welcome. The thematic range is equally broad, covering social, economic, political, cultural, and intellectual history. Recent articles have explored diverse themes including: labour and class, gender and sexuality, health and medicine, ethnicity and race, migration and diaspora, nationalism and state politics, religion and ritual, and technology and the environment.
Submit your paper here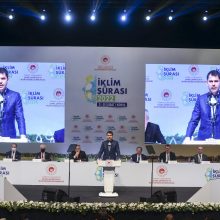 29 April 2022,
The ratification of the Paris Agreement opened a new chapter in Turkey's climate policies. Followed by the declaration of a net-zero emissions target for 2053,...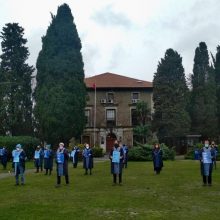 02 March 2022,
For more than a year now, on every weekday at noon, academics at Boğaziçi University gather in the main courtyard for a silent vigil turning their backs against...
19 May 2022,
On May 1, 2006 approximately three-fourths of a million unauthorized immigrants across America courageously absented themselves from their jobs to participate...