ISSN:

0022-278X (Print)

,

1469-7777 (Online)

Editors:

Ebenezer Obadare University of Kansas, USA, and Ian Taylor † University of St. Andrews, UK
The Journal of Modern African Studies offers a quarterly survey of developments in modern African politics and society. Its main emphasis is on current issues in African politics, economies, societies and international relations. It is intended not only for students and academic specialists, but also for general readers and practitioners with a concern for modern Africa, living and working both inside and outside the continent. Editorial policy avoids commitment to any political viewpoint or ideology, but aims at a fair examination of controversial issues in order to promote a deeper understanding of what is happening in Africa today. The journal also includes an invaluable book review section.
DAVID AND HELEN KIMBLE PRIZE
The editors of the Journal of Modern African Studies are proud to announce the David and Helen Kimble Prize, to be awarded annually to the author(s) of the best academic article published in the journal in the previous calendar year. The prize will be adjudicated by the editors of the Journal of Modern African Studies. The prize is named in honour David and Helen Kimble who co-founded the journal in 1963. David, who went on to edit the journal for 35 years, passed away in 2009; Helen, who is now in her nineties, still takes an active interest in African affairs.
We are delighted to announce that the winner for 2019 is Gretchen Baldwin, for her article Constructing identity through commemoration: Kwibuka and the rise of survivor nationalism in post-conflict Rwanda, vol. 57, issue 3. Based on intensive fieldwork, and combining empirical observation with critical analysis, Baldwin's article is in the best tradition of the journal. She details how official commemoration of the 1994 genocide in Rwanda paradoxically focuses on questions of ethnicity i.e. 'the genocide of the Tutsis,' even as official policy actively avoids discussing ethnic identity. In doing so, the characterisation of the 'Tutsi' as sole victims and implicit survivors has engendered a potentially destabilising self-image and a form of 'survivor nationalism' among 'Tutsi' youth, which aggravates societal friction. The article's theoretically-informed analysis makes a solid contribution to our understanding of current dynamics in Rwanda, as well as broader questions relating to identity politics in contemporary Africa.
To see the full announcement, please click here.
---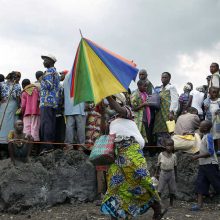 02 June 2021,
The African Union (AU) declared 2019 the Year of Refugees, Returnees and Internally Displaced Persons: Towards Durable Solutions to Forced Displacement in Africa.…...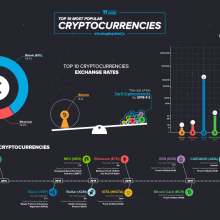 07 May 2021,
1. Crypto is the Data Money, Blockchain is the Accounting System It is wrong to think that Cryptocurrencies such as Bitcoin and Ethereum are mere digital monies.…...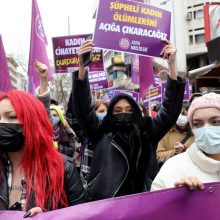 03 April 2021,
After decades of progressive reforms, since the early 2010s, Turkey has enacted a series of rollbacks on women's rights and gender equality.…
17 June 2021,
In 1829, Ohio's state legislators made an announcement that reverberated through African American communities across the nation. Responding to white discomfort...