ISSN:

0022-3360 (Print)

,

1937-2337 (Online)

Editors:

Brenda Hunda Cincinnati Museum Center, USA , Ellen Currano University of Wyoming, USA , Jisuo Jin University of Western Ontario, Canada and Hans-Dieter Sues Smithsonian Institute, National Museum of Natural History, USA
The Journal of Paleontology publishes original articles and notes on the systematics, phylogeny, paleoecology, paleogeography, and evolution of fossil organisms. It emphasizes specimen-based research and features high quality illustrations. All taxonomic groups are treated, including invertebrates, microfossils, plants, vertebrates, and ichnofossils.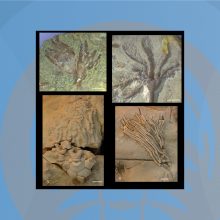 10 March 2020,
The mass extinctions at the end of the Ordovician took out up to 60% of marine genera – the second-most devastating extinction event of the Phanerozoic and...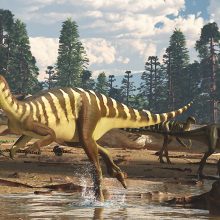 14 March 2019,
Upper jaws of a new dinosaur from Victoria, Australia, give fresh insight into the diversity of small herbivorous dinosaurs that once inhabited the ancient A new, wallaby-sized herbivorous dinosaur has been identified from five fossilized upper jaws in 125 million year old rocks from the Cretaceous period of Victoria, southeastern Australia.…...
09 Feb 2019,
Freshwater shark lived in South Dakota, had teeth shaped like "Galaga" spaceships.
---