ISSN:

2055-6365 (Print)

,

2055-6373 (Online)

Editor:

Marilyn Campbell Queensland University of Technology, Australia
Contributors to the Journal of Psychologists and Counsellors in Schools are from diverse backgrounds and focus on both educational and psychological topics. Articles address theoretical, practical and training issues that impact upon guidance and counselling professionals today.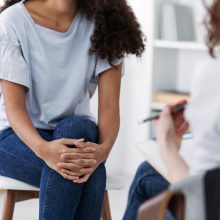 13 November 2020,
The November BABCP Article of the Month is from the Cognitive Behaviour Therapist and is entitled "Cultural competency in the treatment of obsessive-compulsive...
---