ISSN:

1355-6177 (Print)

,

1469-7661 (Online)

Editor:

Stephen M. Rao Cleveland Clinic, USA
JINS is the official journal of the International Neuropsychological Society, an organization of over 4,700 international members from a variety of disciplines. Our editorial board is comprised of internationally known experts with a broad range of interests. JINS publishes empirically-based articles covering all areas of neuropsychology and the interface of neuropsychology with other areas, such as cognitive neuroscience. Theoretically driven work that has clinical implications is of particular interest.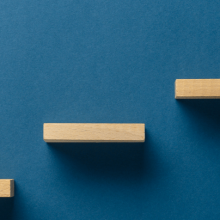 23 September 2022,
Anna Munks, Managing Editor of BJPsych Advances and BJPsych Open, speaks to us about the importance of peer review for the Royal College of Psychiatrists (RCPsych)....
15 September 2022,
Psychiatrists use Compulsory Community Treatment Orders (CTOs) to enforce treatment in the community even when active symptoms of severe mental illness may...
---