ISSN:

0960-1163 (Print)

,

1478-5110 (Online)

Editors:

Professor Andrew Spicer Oxford Brookes University, UK, and Professor Richard Toye University of Exeter, UK
The Royal Historical Society (and its predecessor body, the Camden Society) has since 1838 published editions of sources on British History. The publication is ongoing (two volumes per annum) and is now published in association with Cambridge University Press. Almost the entire archive is now available through Cambridge Journals Online. Go to entry for Royal Society Transactions to see full details
The Letters and Reports of British Consular and Diplomatic Agents in Tripoli, 1793–1832
This edition presents the official correspondence and reports of the British consular and diplomatic agents stationed in the Regency of Tripoli from 1793 to 1832, during the last substantive reign of a Qaramanli dynast, Yusuf Pasha Qaramanli (1766–1838). The correspondence and reports of Consuls Simon Lucas, William Wass Langford and Hanmer Warrington attest to the highly political role played by British consuls to 'Barbary'. These letters and reports are published in this volume for the first time. These dispatches also emphasize the importance of Tripoli to British strategic interests and ambitions in North Africa and the Mediterranean during the early nineteenth century. As well as providing political intelligence on local and regional developments, the correspondence reveals in detail both the personal ambitions of the consuls and the offi cial interests of the British government. In so doing, the consular dispatches provide evidence of the development of an infl uential bridgehead and protected imperial presence in Tripoli in the post-Napoleonic era.
---
---
---
02 December 2020
2 December - 19 May - 3:00 pm
11 January 2021
11 January - 14 June - 2:00 pm - 6:00 pm
20 January 2021
20 January - 14 April - 2:30 pm
---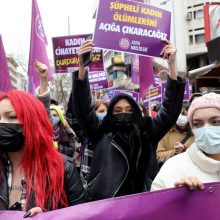 03 April 2021,
After decades of progressive reforms, since the early 2010s, Turkey has enacted a series of rollbacks on women's rights and gender equality.…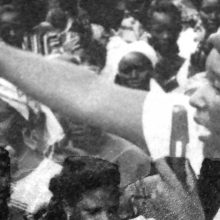 01 April 2021,
This special issue looks at the revolts and other, often contentious, social responses to the forced liberalization programs in Africa and the Middle East from...
31 March 2021,
Frederik Unseld is a Ph.D. candidate at the Institute for Social Anthropology at the University of Basel, Switzerland. His Ph.D. focuses on artists in the context...