ISSN:

0140-525X (Print)

,

1469-1825 (Online)

Editors:

Paul Bloom Yale University, USA and Barbara L. Finlay Cornell University, USA
BBS is the internationally renowned journal with the innovative format known as Open Peer Commentary. Particularly significant and controversial pieces of work are published from researchers in any area of psychology, neuroscience, behavioral biology or cognitive science, together with 20-40 commentaries on each article from specialists within and across these disciplines, plus the author's response to them. The result is a fascinating and unique forum for the communication, criticism, stimulation, and particularly the unification of research in behavioral and brain sciences from molecular neurobiology to artificial intelligence and the philosophy of the mind.
Open Calls for Commentary
---
Title: The Elephant in the Room: What Matters Cognitively in Cumulative Technological Culture
Authors: François Osiurak and Emanuelle Reynaud
Deadline for Commentary Proposals: Friday, December 13, 2019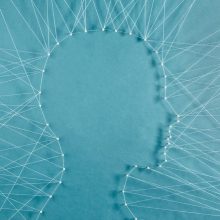 10 September 2017,
Cambridge University Press published the first issue of Behavioral and Brain Sciences (BBS) in 1978 and, in so doing, established a new forum for discussion...