You have access: full

Open access
ISSN:

2634-4602 (Online)

Editor:

Claire Monteleoni University of Colorado Boulder, USA
Environmental Data Science is an open access journal dedicated to the use of data-driven approaches to understand environmental processes - including climate change - and aid sustainable decision-making. The data and methodological scope is defined broadly to encompass artificial intelligence, machine learning, data mining, computer vision, econometrics and other statistical techniques.

EDS is a venue for application and methods papers, whether they relate to the geosphere (the solid earth and its processes), cryosphere (e.g. ice, snow, permafrost and tundra), biosphere (ecology), hydrosphere (oceans and fresh water, including the water cycle) or atmosphere (e.g. meteorology, climatology). It also welcomes work that shows how data science can inform societal responses to environmental problems (such as climate change, air quality, energy, natural resources and land use).

EDS promotes open data and data re-use - through data papers that describe valuable environmental data sets - and publishes shorter position papers relevant to the journal's scope.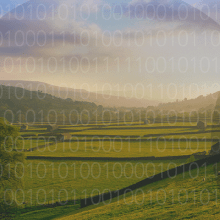 13 April 2022,
Today marks the release of the first batch of articles in Environmental Data Science (EDS). We are thrilled to celebrate Earth Month with this first release...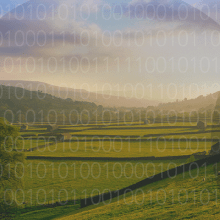 29 October 2021,
We are pleased to be collaborating with Guest Editors at NOAA, the Met Office, the German Aerospace Center, the Climate Research Centre in Singapore and Oxford...