ISSN:

2057-5637 (Print)

,

2057-5645 (Online)

Editors:

Professor Edward Newman University of Leeds, UK, Professor Jason Ralph University of Leeds, UK, and Professor Jacqui True Monash University, Australia
The European Journal of International Security (EJIS) publishes theoretical, methodological and empirical papers at the cutting-edge of security research. Welcoming high quality research from around the world, EJIS covers all areas of international security, including: conflict and peacebuilding; strategy and warfare; environmental and food security; economic and energy security; human and everyday security; technology and security; and security governance. The journal is particularly concerned to make connections and build bridges, both between different disciplinary and theoretical perspectives, but also across regional boundaries. EJIS publishes rigorous, peer-reviewed papers that significantly advance scholarship through original analysis of a salient policy issue, the exploitation of new data, and/or the innovative development and application of theory.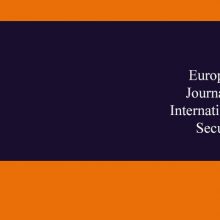 30 March 2021,
The COVID-19 pandemic has taken the world by storm. At the time of writing this blog post, COVID-19 has brought a current death toll of almost 2.6 million people,...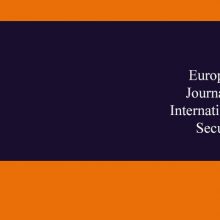 14 January 2021,
Why did the United Kingdom withdraw from its large military bases in the Arabian Peninsula and Southeast Asia during the Cold War?…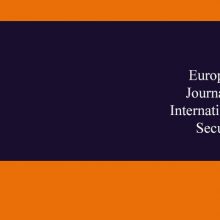 05 November 2020,
Drawing on their article for the European Journal of International Security, Jun Yan Chang and Nicole Jenne discuss 'The paradox of defence diplomacy in Southeast Defence diplomacy is usually promoted as a cooperative activity between the armed forces and related infrastructure of different states to build trust and confidence between said states.…...