ISSN:

1752-1963 (Print)

,

1752-1971 (Online)

Editor:

David Garcia University of North Carolina, USA
Published for: Society for American Music
Journal of the Society for American Music is an international, peer-reviewed journal dealing with all aspects of American music and music in the Americas. JSAM is dedicated to supporting scholarship that transcends disciplinary boundaries, cutting across historical musicology, music theory, ethnomusicology, cultural theory, identity studies, and American studies. JSAM encourages international dialogue across disciplines. The journal features articles, reviews of books, recordings, and multimedia items, and explorations of special topics.
Journal of the Society for American Music welcomes papers covering cultural hierarchy; social, political, economic, gender, and sexuality issues; race and ethnicity; the impact and role of the media; sacred, secular, and popular contexts and traditions; geographical and historical patterns; composers, performers, and audiences; historiography and reception history; problems of research, analysis, criticism, and aesthetics.
JSAM is pleased to announce that it will begin publishing colloquies and roundtables regularly in its issues. These formats, which are new to the journal, will complement its ongoing publication of articles and reviews. Colloquy topics may be announced by the Editor or submitted as a proposal by a convener to the Editor. In either case, proposed topics of inquiry will be approved by JSAM's Editorial Board. A proposed deadline for contributions (2,000–3,000 words maximum) may be set at six to eight weeks from the call's announcement. The Editor will review and anonymize submissions before forwarding them to the Editorial Board, which will blind review and select three to four of the most engaging and effective essays pertaining to the call's subject matter. For authors whose contributions are selected by the Editorial Board, credit on their C.V. should equate with a peer-reviewed publication. After those contributions have been selected, the Editorial Board will consult with the Editor in selecting potential respondents....

20 July 2020,
In late 1959, before the tour began, the company's decision to leave behind its only dancer of colour, the South African-born soloist Johaar Mosaval, ignited...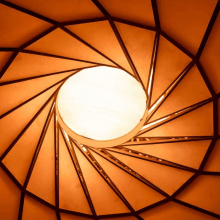 25 June 2020,
Higher Education from Cambridge University Press is our new online textbook website, launched in August 2020. In recent months Cambridge University Press has introduced a new set of strategies to support changing teaching and learning needs as higher education institutions prepare for a more digitally driven future in the wake of pandemic.…...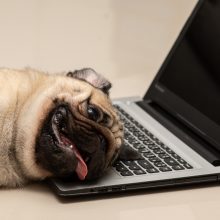 27 May 2020,
Let's face it – stepping (sitting) in front of a camera has become a staple component of working from home during the global pandemic.…