ISSN:

0954-5794 (Print)

,

1469-2198 (Online)

Editor:

Dante Cicchetti Institute of Child Development, University of Minnesota, 51 E. River Parkway, Minneapolis, MN
This multidisciplinary journal is devoted to the publication of original, empirical, theoretical and review papers which address the interrelationship of typical and atypical development in children and adults. It is intended to serve the field of developmental psychopathology which strives to understand patterns of adaptation and maladaptation throughout the lifespan. This journal is of interest to psychologists, psychiatrists, social scientists, neuroscientists, paediatricians, and researchers.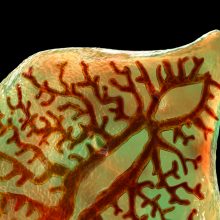 06 July 2022,
As the global human population approaches the 8 billion mark, it is sobering to think that around one third of these people will be carrying a parasitic helminth...